Art Talks: 'The Self & the Other' by Sobhy Guirguis
11AM-8PM (Fridays from 3PM-8PM)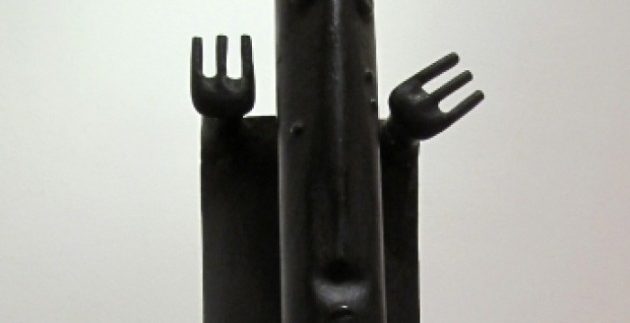 Born in 1929 to a prominent nay player in Om Kolthoum's orchestra, Sobhy Guirguis initially pursued his father's craft and enrolled as a student of music. After two years however, he switched his academic pursuits to fine arts instead.
At the age of 33, he earned his PhD from the Institute of Fine Art in Cairo. Shortly afterwards, Guirguis relocated to Florence, Italy where he immersed himself in further studies that culminated into a post graduate diploma. He remained there, hosting many exhibitions until 1967, before representing Egypt at the 37th International Biennale of Venice.
Throughout the bulk of his career, Guirguis adopted the lifestyle of an idealistic recluse, secluded to the confines of his building in Downtown Cairo that was both his home and workspace. He ignored mainstream trends and the burdens of financial pursuance. That said, he remained aware of the significant events surrounding him and maintained enough social presence to garner a select following within avant-garde circles.
'The Self and the Other' is the first exhibition to revisit Guirguis one year since his passing in January of 2013 at the age of 83 and features 60 paintings and sculptures.
His style is characterised for portraying simple themes through complex execution and often ponder mankind's shortcomings through the contortion of the human figure, regularly substituting geometric shapes for body parts.
'Time' for instance, is a minimalistic painting that features a man conjoined to a wheel at the wrist. Guirguis gives a sense of rotation through the perception of gravity; a bold mass was strategically painted on the wheel giving a sense that it will fall and give the wheel infinite rotation, similar to the manner that humans are all subjects of time. While the strife expression on the figure alludes to the human fear of mortality, there is a touch of clumsiness to the piece that lightens its troubling theme.
He consistently fashioned his subjects, be they on the canvas or sculpted, to have three appendages; a trait that became a signature of his work. It served as a metaphor for the relationship of man with 'divinity, self and the Other'. Three fingers and toes can be observed in the 'Reclining' and 'If' sculptures along with the paintings 'Dialogue III', 'Contemplation' and countless others.
At almost 2m tall, 'The Thinker' is a cylindrical brass sculpture that bears a tilted head with subtle facial features that project vibes of young curiosity and perplexed thought. The same figure appears in a similar painting sharing the same title. The two works are a perfect representation of the artist's musings.
While Guirguis was not the most celebrated Egyptian artist, his strong vision and identity have ensured that his name will remain solidified in our art history. 'The Self and the Other' is a fantastic opportunity for his work to be re-explored.