CIC: View from Conolly's Plot
27 Talaat Harb St., 2nd Floor, Qasr ElNil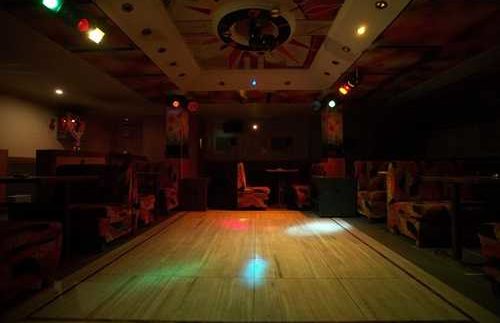 CIC is currently holding its
first exhibition in its newly acquired Downtown space with a photography
collection
called View from Conolly's Plot. Organised by new artistic director Mia
Jankowicz, the exhibit features a series of photographs and digital
slide show
images by Indian artist Anup Mathew Thomas. This is the first time that
View
from Conolly's Plot is being displayed in the Middle East .
Thomas mostly works in
photography series, where the way the images are displayed is an
integral part
of the overall work. The exhibition is a series of nine digital images
and one
slideshow projected on a video screen that documents particular events
and places
around Kerala , India . Upon entering the exhibit,
there is a small booklet that consists of short text excerpts that
correspond
to images on display. The tantalising short text deepens rather than
satisfies
the audience's curiosity.
On a technical level, the
photographs are stunning. Not only are the artist's photographs
masterfully
taken, but his use of negative space is particularly interesting. None
of his
images include people, and he allows the places and the accompanying
text to helpt
the audience explore his narrative.
We don't want to reveal
too
much in order to allow our readers to appreciate the show, but the texts
that
accompany the images give new meaning to the photographs' subjects,
which
include a house split in two, a clearing in a forest and a church
transformed
into a graveyard.
Another work of Thomas', called
'Light Life', is also currently on display at CIC. It is a digital
slideshow installation,
consisting of images of various dance bars in Mumbai on the eve of their
closure following a governmental ban. The projection animates the bars'
lightshows, projecting a trashy but exciting empty space without the
level of
entertainment and life that they had been designed for.
As
the first show in its new
space, this exhibition is certainly setting a high standard for future
CIC
exhibits to come. A View from Conolly's Plot will run until July 31,
2010.