Darb 17 18: Fames: Family Vaudeville
Saturday-Wednesday:10AM-10PM, Thursday Off. Friday: 4PM-10PM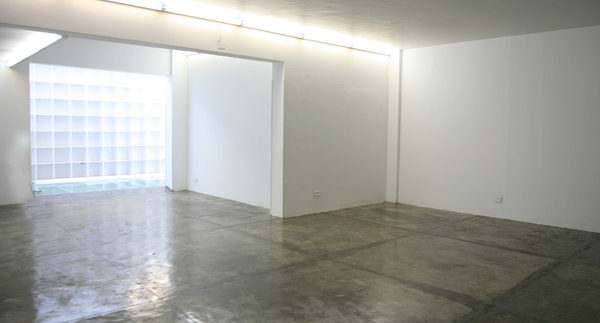 We can always expect Darb 17 18 to present us with art that is anything but
ordinary. Their exhibits are often thought-provoking and sometimes shocking–
their current exhibit, Fames: Family Vaudeville celebrates the second
anniversary of the gallery and is no exception to this trend.
The collaborative exhibit is prefaced with a wordy introduction about the
theme of the collection. Collaborative exhibits are usually overly focused and
therefore inhibit the artists' creativity; this exhibit aims to avoid that, as
well as the opposite end of the spectrum; where there is no cohesion
whatsoever.
While the exhibit leans towards the latter extreme, the stated theme is an
interesting one: many of the artists involved in the exhibition have at one
point collaborated with each other.
While each artist doesn't know all of the others personally, they are a
network– or a family of artists. Within this exhibit, just like a vaudeville
show, some of what you'll see is alarming and disturbing, while some instalments
will just put a smile on your face.
Several pieces stand out among the groups of video and audio instalments,
photography and conceptual art. Egyptians by Nabil Boutros is a series of nine
photographs of Egyptian men who appear to be from different walks of life.
Closer inspection reveals that they are all self-portraits of the artist,
reminding us that despite our differences, we're all connected.
A video instalment of the exhibits opening performance is on display
upstairs, featuring puppeteer Hannu Raisa. Dressed in black with the life-sized
puppet strapped to his body, Raisa performed a short self-written piece about a
soldier in World War Two. The puppet is made of newspaper and masking tape, and
sits next to the monitor for those who missed the live performance.
One of the most thought provoking instalments in Darb 17 18's current
exhibit is a piece called Erection by Goran Hassanpour. What first appears to
be simple origami are actually arrows formed with needles, matchsticks and
paper resembling ballots. These ballot's arrows have needles that can sting and
paper that facilitates fire are meaningless, unless they actually make it into
the ballot for counting. The artist proves this point by inviting the audience
to throw the arrows into the ballot box through the tiny slot.
The exhibit is not all serious, though; and Egill Cherinet's light-hearted
instalment. Entitled Ping Pong ; the piece is a dark room with two small
buckets in front of a wall onto which the image of two table tennis balls is
projected. The balls seem to dance in and out of the buckets giggling and
chatting, which will surely have you leaving Darb 17 18 with a smile on your
face.