Darb 17 18: Souq El Gomaa
Saturday-Wednesday:10AM-10PM, Thursday Off. Friday: 4PM-10PM -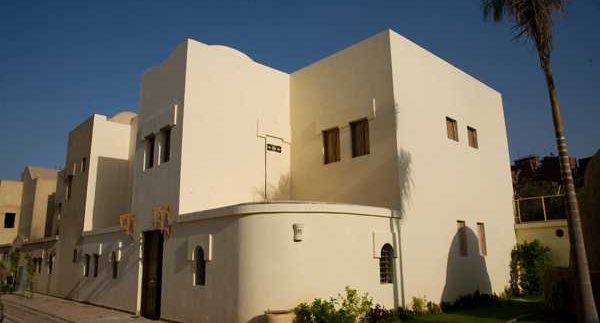 For years, Cairo's Friday Market (Souq El Gomaa) has
been one of the largest open-air markets in the city, where you could find
nearly anything you could desire from clothes to animals, from food to antiques
and broken junk. Every week, the market
bustled with activity as vendors and customers haggled over prices and bartered
goods.
However, in June 2010, this all
came to an end when a fire tore through the area, destroying everything in its
wake. Photographer and Friday Market
frequenter May El Hossamy shares her images of the market both before and after
the fire in an exhibition simply titled Souq El Gomaa.
The first
floor of Darb 17 18 in Old Cairo will host this emotional exhibit until September
22nd. The collection of
photography, items from the market and video footage are well worth a visit,
whether you often frequented the market or had never been able to visit before
the fire.
The first
room is filled with pictures of the market's glory days. The first image, enlarged and displayed alone
on one wall, depicts a collection of junk from the market. The border-to-border image of broken toys,
household items that had seen better days and gadgets missing essential parts
looks a bit like a page from the popular I
Spy book series. The image is an
introduction for anyone who has never visited the market and gives insight into
what could be found at the Friday Market: namely, anything.
An abutting wall displays a myriad of much
smaller images. Scenes of children
playing, colourful pictures of various vendors' offerings, and portraits of
adults smiling into the lens or shunning the camera are displayed so close
together that the overwhelming feeling of the market is evoked wonderfully.
Further on, a few enlarged images with similar subjects have become
unfortunately pixelated in the editing and printing process.
Part two of
the exhibit features much less photography. Though few in numbers, these
photographs are powerful and emotive. Smiling faces have been replaced with
expressions of grief and sorrow. The scene is now demolished and nearly
deserted. The photographs are paired with a floor of broken glass and charred
metal, and a small collection of salvaged furniture and knickknacks are also displayed.
At the back
of the space, a television plays a video on loop of the photographer's
experience at the market. Much of the photography from the collection is
incorporated in the film, which includes chilling stories from a few people that
Hossamy found there after the fire. The film does a wonderful job at tying both
parts of the exhibit together and bringing the fire and its consequences to
life for those who don't feel the emotion in all of her photography.