Mashrabia Gallery: Ahmed Kamel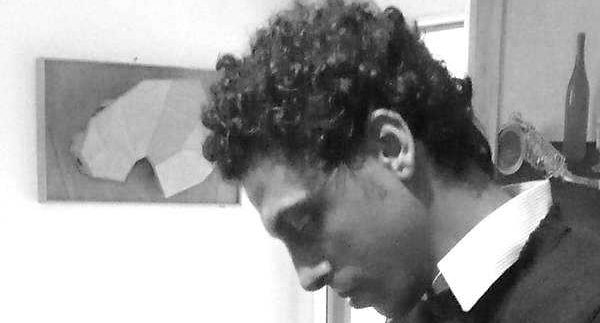 How would you represent the inner star inside yourself? This is the
question that artist Ahmed Kamel asked in order to create his newest exhibition,
Local Star, currently on display at the Mashrabia Gallery of Contemporary Art
in Downtown.
A graduate of the fine arts department at Helwan University,
Kamel has always shown an interest in exploring social constructs using
photography, and in this collection of larger-than-life portraits, the artist
explores how we construct understandings of ourselves. Kamel began the project
by posting ads in cafés and art institutions around Cairo that were frequented by local stage
actors. The ads requested that people donate their time in a photo shoot,
specifying that participants should 'dress to impress,' displaying their 'most
wonderful look.' Kamel then took the time
to speak with the participants about how they wish represent the best in
themselves, including their preferences for background, pose and colours. In
his portraits, Kamel interprets these individual desires while attempting to
create photographs that are visually arresting.
In this, Kamel succeeds. When walking into the exhibition, the viewer is
first met by a large installation of light bulbs mounted on wood in the shape
of the Arabic word for star. The rest of the collection consists of over twenty
large, highly-stylised portraits with a different individual as the focal point.
The colours are magnificent and bright in every portrait, but each individual is strikingly
unique in style and pose. One depicts a young man in knock-off designer clothes
against the backdrop of rugged mountains, while another depicts an elderly woman
in her favourite brown higab surrounded by abstract shapes.
The space itself is perhaps a little too cramped to do Kamel's collection
justice. The tiny gallery is located down a narrow alleyway off of Champollion
Street and is not much larger than an apartment.
Although the colours are bright and most of the subjects are smiling,
there is something definitively and purposefully haunting about Local Star. Both
the subject matter and the visual pieces themselves are toying with the concept
of reality. The sense that all of the subjects are trying too hard to represent
themselves in highly unrealistic manors is palpable and makes the viewer somewhat
uncomfortable. The intensity of each subject's eyes, most of which are making
direct eye contact with the viewer, is also disconcerting. As viewers of
unrealistic ideals of others'; we are left to question our own connection or
disconnection from reality and the manner in which we choose to represent ourselves.