Zamalek Art Gallery: Masterpieces VIII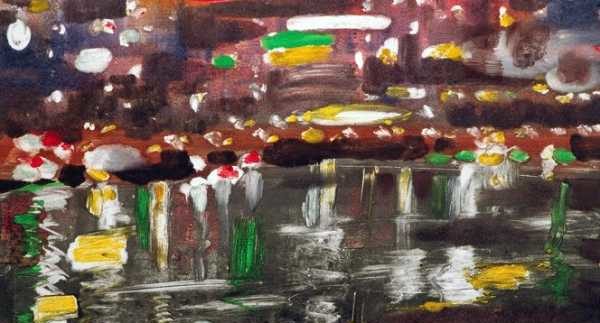 Paintings
and sculptures by nineteen renowned Egyptian artists are currently on display
at the Zamalek Art Gallery.
The works span decades of contemporary Egyptian art and are collectively known
as Masterpieces VIII.
For eight
years now, the Brazil Street gallery has held a series of exhibitions known as
Masterpieces to feature the talents of some of Egypt's most artistic minds in
one show. Artists such as Kamel
Moustafa, Zeinab Al Sageny, George Fikry Ibrahim and Mohamed Abla are all
represented in the spacious Zamalek gallery.
The art ranges from portraiture to
landscapes and cityscapes of Egypt,
largely oil paintings and mixed media canvasses as well as sculptures of bronze
and polymer. The pieces have been loaned out from private collectors and
museums for the exhibition, while others are listed as available for sale,
according to the gallery's website.
The amount
of room available in this gallery allows for plenty of space between each work;
so visitors can appreciate each piece individually. However, the organisation of
some of the art is a little disjointed; as each painter's piece is intermingled
with that of another artist rather than grouping each artist's works in one
area. Still, this does serve to showcase the diversity of the works on display
at the gallery. Each of the talented artists has such a developed style that
even without having seen some of them prior to this visit; it was easy to recognise
one artist's work from another.
The most
peculiar thing about the exhibit is that the painting's titles are not listed on
the placards. A visitor of the gallery
is only provided with the artist's name, the year in which the work was completed,
and a stock number. This is rather frustrating when trying to later reference a
specific work in conversation, but it allows for some of the abstract works to
be even more open to the audience's interpretation than is normally the case.
If you've
been neglectful of the art scene lately or would like to increase your exposure
to Egyptian contemporary art, this exhibit is not to be missed. You may discover a new favourite local artist
or reconnect with the works of a forgotten talent.
According to the Zamalek Art
Gallery's advertisements,
the exhibition will close on September 30th; however rumour has it that, due to
popularity, the exhibition may extend into the first week of October.