Amitav Ghosh: In an Antique Land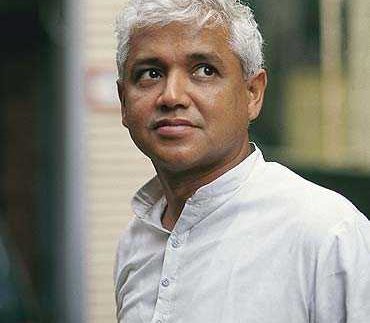 In a meandering tale between travelogue and history, Amitav Ghosh creates a vivid picture of Egypt and a Middle East that, although it may not exist today, is a unique place for discovery and learning. The main purpose of In an Antique Land is to trace the path of a Jewish slave of an Arab merchant in the Medieval Middle East and Egypt.However, the majority of the work is a recollection of Ghosh's time in two Egyptian villages in the northern Delta region where he learned the ways and customs of the village, the falaheen and what it means to be Egyptian.
Any observer today would see Ghosh's description of the villagers as weak, unassuming and orientalist; but at the same time there is a sense of sincerity in his writing that alleviates much of these concerns. He is, after all, writing for a Western audience who presumably love the stories of quirky, simple village folk.
In the end, the journey is what we care about. Even for those who are Egyptian or who have lived in this country for some time, the book relays the excitement of discovering something new. Ghosh seems to be taunting the reader with this forgotten world, driving home the point that nobody, in reality, gives time for the forgotten village life in today's modern urban culture.
Ghosh succeeds in his creation of a world far stranger than the one that currently exists, be it in Egypt or abroad. He is met with locals who are open and willing to discuss matters without concern for who listens. In these same villages today, it is a much different story, as workers now struggle to make ends meet and are weary of the government's gaze. It is a world we all avoid, one with which we are unfamiliar with and one that Ghosh has expertly described.
It might not have been Ghosh's intention, but he shows an Egypt far different than most Western media and pundits describe. It is worth a glance, if only to see a world so different from our own.