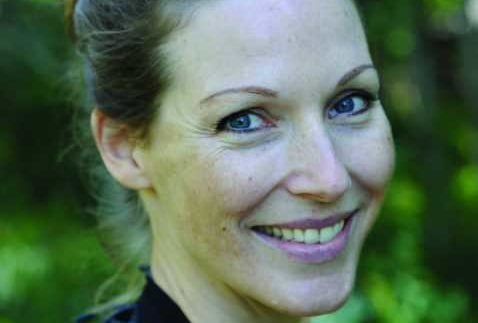 If you tend to believe that any book about an old fairytale is
corny, worn out and boring; don't give up just yet; because Anne Fortier's
debut novel Juliet will prove the exact opposite.
From the novel's title and vintage-looking cover, readers may be
inclined to think that this novel is about the Juliet – as in Shakespeare's
Juliet. In fact, the book follows disappointed Julie Jacobs, an American whose
inheritance from her wealthy great-aunt is tied to a key to a mysterious box in
the Tuscan city of Siena, Italy.
Expecting to find gold and precious jewels, Juliet instead finds a bunch
of old papers and letters. Reading through the papers, she begins a journey back
into the time of her ancestor Giulietta Tolomie, whose love affair with a young
man named Romeo allegedly inspired the original story of Romeo and Juliet.
Juliet goes back and forth in time between 1340s Siena, during the time of the original Juliet
and her Romeo, and the present-day where Julie takes her readers on the most
utterly gratifying journey to discover the truth about her origins. Along the
way, Julie must also claim the treasure that now belongs to her and was once
the source of an epic feud between two families for ages.
It is fair to say that Fortier has succeeded in accomplishing the
impossible: to create a classic story that appeals to modern readers. Aside
from reviving the old love story, the author makes a sweeping tale of modern-day events
that will likely survive for six centuries of their own.
With brilliantly placed suspense and humour, Juliet will appeal
to a wide range of readers, including those that haven't read the original Romeo
and Juliet, though that may result in their completely missing the subtle
innuendos and clever Shakespeare language references.
What more could you want from a novel other than page-turning tension,
fast-paced scenes, well-sculptured characters and a witty turn of events every
now and then? Juliet has it all.