Cecilia Ahern: The Time of My Life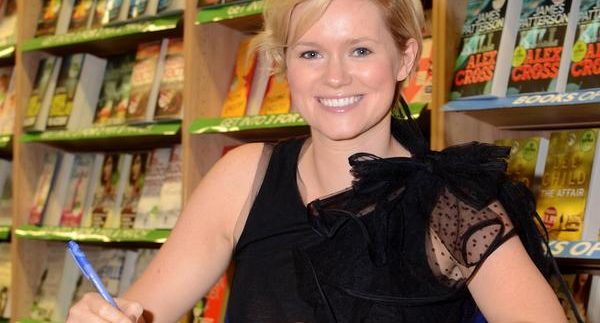 The Time of
My Life tells Lucy Silchester's story with a
fairytale-like twist. Her life isn't exactly as she wants it. She broke up
with her boyfriend of five years, lost her swanky apartment, her high-end job and
is now struggling in a new job that she absolutely loathes. Alienated from her
family and friends, her life is in tatters.
A gold envelope
lying on Lucy's carpet invites her to an appointment with her life, which Ahern
personifies as a character named Cosmo. Ahern paints Cosmo as as a real
person that Lucy gets to meet and talk to. After suffering from Lucy's
negligence, her life decides that a face-to-face meeting is in order. Skipping one
appointment after the other, Lucy finally decides to have a heart-to-heart with
Cosmo.
Lucy is an
unlikable character; it's extremely difficult to sympathise with her. Her immaturity
and obsession with trivialities might cause you to throw your arms up in
exasperation. She concocts lies that cause her life to spin out of control; harmless
little lies that turn her life upside down. On the other hand, Cosmo is a
pleasantly amusing character. At first, he arrives as a dishevelled,
poorly-groomed man, mirroring Lucy's own life and gradually begins to smarten
up as Lucy puts her life back together.
The Time of My Life introduces an
intriguingly unfamiliar concept of personifying Lucy's life outside of her as a
character. It offers a vivid demonstration of what happens when one
stops paying attention to the things that really matter. Although the magical
element in the story doesn't reinforce its sincerity, it makes for a humorous and
witty read. The novel is thought-provoking, emotional and funny. It gets
readers to think about their own lives and how easy it is to lose sight of the important things
in life when one is so immersed in everyday chores.
Ahern's
writing is engaging and succeeds in eliciting heartfelt laughter from readers. The
bizarre originality of the book is to be applauded, but the development of
events is a tad predictable.
The Time of My Life might not be a literary masterpiece,
but falls right into the category of a lazy weekend read. Cecilia
Ahern knows how to keep her fans guessing about her next book, and more often
than not, she manages to deliver a uniquely original plot.