Danielle Steel: Hotel Vendome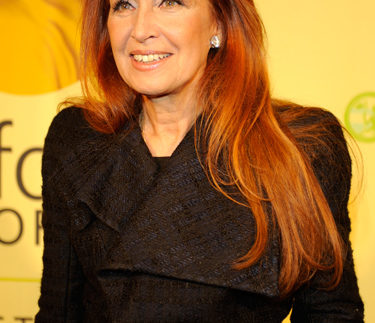 Hugues
Martin purchases an old hotel, renovates it and turns it into a gem that is the
Hotel Vendome. His life seems to be perfect until his wife decides he is too
preoccupied with the hotel, and she dumps him and his daughter for a rock star.
In charge of an up-and-coming hotel and four-year-old Heloise, Hugues gives up
on the idea of love and marriage and settles for discreet and fleeting liaisons.

The little
redhead, Heloise, is everybody's sweetheart. Her father dedicates his life to
her and his hotel. Although her mother always disappoints her, Heloise grows up
surrounded by the love of the hotel staff and guests.
As Heloise
grows up and her father further immerses himself in his work, she decides she
wants to continue what her father has started and run the Hotel Vendome with
him. She goes to hotel school in Switzerland and comes back to find her father
in love and ready to tie the knot.
The novel
covers a time span of over twenty years, starting with Hugues' purchase of the
Vendome until his retirement and turning in the reigns of the hotel to his
daughter. Readers get to meet Heloise as a child, following her all the way
into womanhood.
Danielle Steel
offers detailed glimpses of what life in glamorous hotels is like and captures
the unique relationship between Hugues, the single parent, and Heloise, the
daughter growing up in a deluxe hotel.
Hotel
Vendome
is a pleasantly light read. There is no original plot here. The novel is predictably
uncomplicated and easy to follow. Once you start reading it, you instinctively
know how it's going to end. Steel's writing is redundant, and it gives off the
feeling that it has been written for someone with short-term memory loss.
The
characters don't feel real; they don't develop enough throughout the story. The
novel lacks substance, and readers might find it difficult to find motivation
to turn the page, especially that the story seems a little short on authenticity.

Many parts
of the story don't add up. Teenage Heloise is described as a nice person with a
good heart. She is into community service and helping others. She even lets a
homeless person into her father's hotel to spend the night, but when she finds
out her father has fallen in love, she becomes very aggressive. Wanting to be
the only woman in his life, grown-up Heloise is very unlike her younger loving self.
Consumed with anger and jealousy, Heloise feels replaced and betrayed.
Although Hotel
Vendome is one of Steel's enjoyably light novels, it is definitely not a
page-turner.