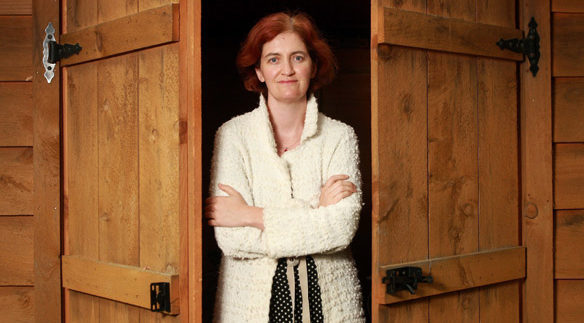 Just like any five-year-old child, Jack is curious about the world. But unlike any other five-year-old, the dimensions of Jack's world do not surpass the eleven-by-eleven foot room that he shares with his mother. Inspired by the horrifying newspaper headlines about stories of abduction, Donoghue introduces her captivating thriller:
Room
.
The page-turning novel tells the story of little Jack and his mother whom a man named Nick had abducted seven years earlier. During those years, he successfully locked her up in a soundproof, underground room with no means of communication with the real world except for an old TV set. And after giving birth to Jack, she made sure that the relationship between the child and his father – her kidnapper and rapist – was practically non-existent.
To Jack though, the world seems interesting enough. His life is defined by activities he does with his protective mother; his toys are snakes made out of eggshells and a real-life spider, which he hides out of the fear that she'll squash it. The only troublesome part of Jack's life is Old Nick – the man who visits his mother late at night and makes her bed squeak while he's forced to hide in the wardrobe of 'The Room'.
The fact that our narrator is a five-year-old gives this book a unique twist. Donoghue intelligently uses Jack's oblivion towards his terrifying reality as an engaging, artistic form of storytelling. You fall in love with sweet Jack and his never-ending questions about life outside 'The Room'. The endearing young boy fills your thoughts and his loving, caring mother steals your heart.
The turning point in
Room
is when Jack's mother realises that this is no way to raise a child and finally starts planning for their escape. Step by step, Donoghue expands the borders of the novel from a single room to the real world. The author then introduces surprising challenges that leave you sceptical about how liberating their escape really is.
The author sheds a bright light on an extremely sensitive topic using an original, invigorating approach. She tastefully converted what could have been a depressing and disturbing story to a riveting and compelling tale. You'll find it hard to put this book down.