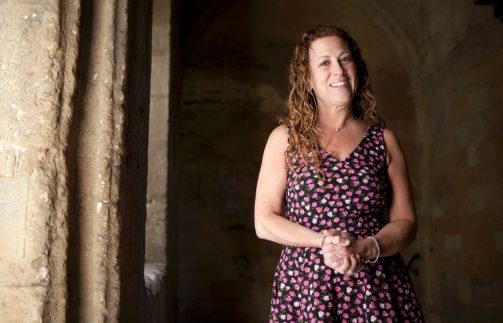 Stories
about couples that break up because one of the partners has run off with
someone else are pretty commonplace, but a story about a couple that gets a
divorce because the husband decides to shack up with a pack of wolves has got
to raise a few eyebrows.
Lone Wolf follows the
story of zoologist Luke Warren who spends most of his adult life wallowing in
his obsession with wolves. He finally decides to leave behind his family and to
infiltrate a wolf pack in Canada. Two years later, he returns to his two kids,
Edward and Cara, and wife, Georgie. However, his wife files for divorce and
gets married to new beau Joe. Edward flees to Thailand while Cara decides to
live with her father.
Six years
later, Luke is involved in a car crash with Cara. Cara escapes narrowly with a
few minor injuries, but Luke is lying comatose in a hospital bed with zero
prospects of coming back to consciousness. At his mother's request, Edward
returns from Thailand and is the only adult who can legally make decisions on
his father's behalf.
Edward
believes his father should be cut off life support, while seventeen-year-old
Cara is desperate to keep her father alive. What appears at first a minor
difference in opinions soon turns into violent clashes between family members. Taking
family problems to court is par for the course of Jodi Picoult; Edward and Cara
both fight for what they believe their father would have wanted.
Picoult's
novels have a certain mould. She tends to tell her stories from the
perspectives of several characters to add authenticity to her tale. However, Lone
Wolf lacks just that. The story is unrealistic and occasionally outright
ridiculous. There is actually a part where Edward sneaks a wolf into the
hospital as an overgrown dog.
The
characters are underdeveloped and the different protagonists don't have
distinct voices. Luke isn't
done justice; we don't get to understand him as a human. He's only
represented through the eyes of his kids and ex-wife. And even then, Edward and
Georgie harbour too many ill feelings towards him that you don't get to
understand his true personality.
The novel is
incredibly predictable and the few twists and turns revealed can be easily
guessed. The prospect of Luke never waking up seems too dismal, and the prospect
of him waking up seems too surreal. However, Picoult redeems herself with the
huge amount of information about wolves incorporated into the novel. It is very
interesting to read about the lives of wolves, their relationships and the
resemblance they bear to the human world.
Picoult's novels are known for their emotionality,
but Lone Wolf goes a little bit over the top. The parts of the novels
that were supposed to evoke emotions in the reader ended up being redundant and
sappy.
Such output
from a staggeringly-talented storyteller is a bit of a letdown, but avid fans
of Picoult's work might want to give this novel a shot anyway.