John Green: The Fault in Our Stars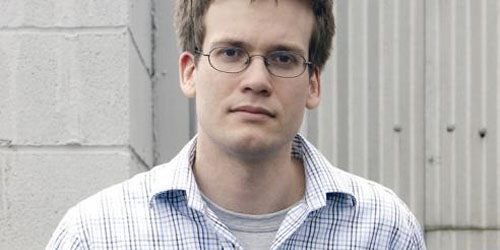 A number of books have
tackled the subject of illness; characters fighting disease, suffering its
aftermath, or consequently losing a dear one because of it. The Fault in Our
Stars however, doesn't ask for sympathy for its cancer stricken
characters; author John Green manages to create a world of interesting personalities in an exceptionally well-written plot.
Hazel Grace, the main
character and narrator, is a 16-year-old girl who suffers from terminal lung
cancer. She was pulled out of school and is rarely able to live a normal teenage life,
until she meets Augustus – a cancer survivor. Together, they embark on a journey
to meet Hazel's favourite author to uncover answers about his incomplete novel,
and along the way Hazel discovers a lust for life that her illness had seemingly eradicated.

Augustus brings humour,
courage, and friendship to both Hazel's life and the book. The questions they
share and the thoughts they express in their seemingly adolescent tones is extremely relatable.
What makes the book so enjoyable to read, is that the author has a unique way of
presenting life-turning arguments that don't read like a lecture.
One thing that may jolt readers out of the characters' engaging world is how sophisticated the dialogue is for their ages. It might implicate that they have been forced into early adulthood because
of their struggle, but still, it takes the gloss of realism off slightly. Besides the awkwardly advanced dialogue, however,
the story flows smoothly with surprising emotional twists that manage to keep
the simple plot line interesting throughout.
The Fault in Our
Stars is a much deeper story
than it seems on the surface; reading it with an open mind will reveal that it doesn't
only revolve around Hazel and Augustus as cancer patients and how their lives are
affected by illness, but the book also talks about
other aspects of their lives. Their adolescence and struggle are just as relevant.

Through the many strands it takes, The Fault in Our Stars is a novel about suffering in
different forms; the kind that makes us weak and the kind that strengthen us. It
is a perfectly expressed emotional story that doesn't carry as much drama
as it does contemplation and wonder.