Peter Millar: The Black Madonna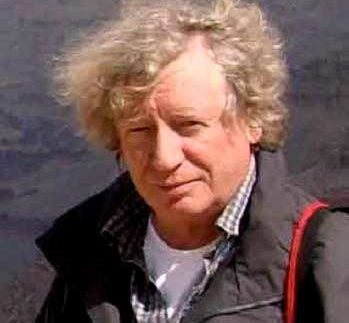 They say
that you shouldn't judge a book by its cover, but what if the book's author
puts himself up for judgement with a tagline that has created controversy on
its own?
That is
the case with The Black Madonna, a compelling thriller by UK journalist
and author Peter Millar. The bold phrase 'A book to make Dan Brown turn green
with envy' may give readers the impression that author Peter Millar is just another writer simply trying to create controversy with his rather overblown
claims. Surprisingly, The Black Madonna turns out to be the complete
opposite; it's a genuinely enjoyable read with a neatly constructed plot full
of cultural and historical detail.
Nazareem
is a young Muslim Palestinian archaeologist who discovers what might be the
first image of the Virgin Mary drawn in her real time, displaying the Virgin
Mary with black skin. Nazareem thinks that she is onto something that might
turn the world upside down, but before her theory can be proven; the painting is
stolen from the small Gaza museum.
From that
moment on, Nazareem finds herself threatened by people who will not stop at
killing someone to get what they want. Not sure of why she's being followed,
she flees to London seeking help form Marcus, an ex-lover who is also an
archaeologist. Together, they realise that this chase has more to it than the
stolen painting.
As the
events begin to gradually unfold, The Black Madonna becomes one of the
hardest books to put down. The build-up to the focal point of the plot could
have evolved a little faster, but then again; it's a deep, well-constructed
story with vivid descriptions that don't bore the reader.
It's
obvious that Millar has conducted a significant amount of research for the book
to turn into a profound debate about the essence of Islam and Christianity. He
openly discusses the points of difference between the religions without
tiptoeing around these sensitive subjects. Luckily for Millar, he doesn't
tackle the story through his personal bias, instead; he allows the debate to be
carried by characters from both religions.
Maybe it
was the element of combining mystery with religious history that suggests a
parallel between The Black Madonna and Dan Brown's Da Vinci Code.However, some will find that the comparison isn't fair; through tackling
scientific angles of history that could redefine religion, Brown created a lot
of religious condemnation.
Millar probably won't face the same allegations, as
he's been fair in portraying both sides of the story. Perhaps this may make Dan
Brown jealous after all.