Philippa Gregory: The Lady of the Rivers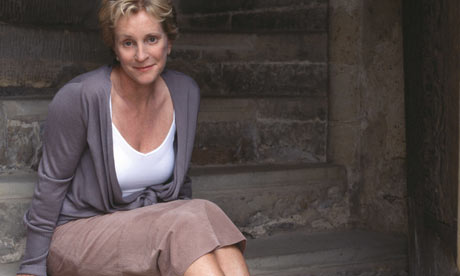 The Lady of the Rivers tells the story of Jacquetta, the mother of
Elizabeth Woodville who was the Queen of England in the fifteenth century.
Raised by a wealthy family in France, Jacquetta
is descended from a goddess with outstanding talents. She weds the Duke of
Bedford, the king's uncle, who introduces her to alchemy. After her brief
marriage that ends with the Duke's demise, Jacquetta falls in love with a
squire, marries him and gives him over a dozen kids; the eldest of which is
Elizabeth Woodville.
As the novel moves forward, Jacquetta becomes
close to the English Queen Marjaret of Anjou and is privy to the kingdom's most
intimate secrets due to this friendship. The novel loosely covers the events
leading up to The Cousin's War between the house of York and the house of
Lancaster. Jacquetta sides with the queen and is a firm ally of the house of
Lancaster.
The Lady of the Rivers' recurring theme is to highlight what happens to
women who dare to take their fate into their own hands. Beginning her novel
with the execution of Joan of Arc, Gregory provides a portrait of how women
were mistreated at the time.
The story is the third in Gregory's Plantagenet
women series, but for loyal fans, The Lady of the Rivers doesn't quite
match the calibre of her previous novels.

Historical fiction is known to offer insight
into the minds of historical characters; adding perspective to the past, but
that's exactly what The Lady of the Rivers lacks. Jacquetta is one
character that hasn't been done enough justice in history books, and the same applies
to this novel. Gregory doesn't dig beneath the surface to show – rather than
tell – readers what Jacquetta really feels and why she acts the way she does.
The author has so little solid information about
Jaquetta to work with and build on, and the end result clearly reflects that.
Her character doesn't develop much, and teenage Jacquetta feels a lot like her
mother-of-sixteen self. Gregory has chosen a subject matter that was
uninterestingly presented in previous works, and she ought to have gone a bit further
and added zest to Jaquetta's otherwise bland character.
Other characters seem one-dimensional and their
conversations are stilted. Gregory has fallen into the habit of mentioning the
characters' titles every time she mentions their names; although this might
prove to be helpful, it gets quite irritating after the first dozen times.
In closing, Gregory's fans who are used to her
engaging writing and unique take on things might find The Lady of the Rivers
a tad disappointing as it lacks that magical flair that her other novels
have been known for.