Rock & Roll Jihad: Drawn Out, Detailed Memoir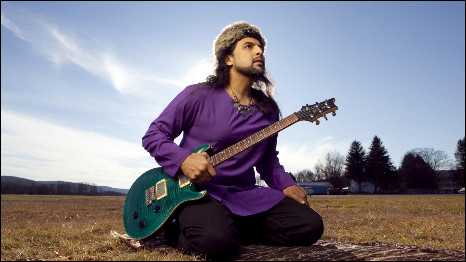 Released in 2010, this well-purposed
memoir delves into the life of Salman Ahmad, a self-proclaimed Pakistani rock
star crediting himself with the merge of Western rock 'n' roll sound with classical Pakistani music. He also claims to have used music as an irregular method
in allowing individuals across South Asia to
respond to their political rights and create bridges, not barriers, with the
Western world.
While his memoir is laid out
in chronological order, it often reverts back to Ahmad's childhood spent in Tappan, New York and Lahore, India.
Struggling with self-identity, his Sufi upbringing and love for music; Ahmad
sets out on a journey and neglects his medical schooling, strongly pushed on
him by his family, to pursue a career as a musician… but there is one thing
stopping him.
Beginning with Bhutto's try
at democracy following General Zia's dictatorship in the 1980s, Ahmad
constantly struggles with musical success under firm governmental and Taliban
ruling. Despite death threats and discrimination, his 80s band Vital Signs went
on to become Pakistan's
first rock 'n' roll gig. When the band broke up due to 'creative differences', Ahmad
founded his present-day band Janoon.
Although sometimes it seemed
that he would never make progress, with constant torment and upheaval regarding
his rock 'n' roll sound, he continued to press on; not only making a name for
himself but also becoming a social activist for other youth pursuing their
musical dreams in a region that became increasingly politically unstable.
Ahmad did make a name for
himself by becoming a successful musician, cricket player, father and husband.
Over the past few years, he's collaborated with Melissa Ethridge and as a UN
Peace Ambassador; he has performed at various prestigious ceremonies, including
the 2007 Nobel Peace Prize concert.
Despite the clichéd nature
of his writing (isn't John Lennon an idol to most musicians?), which becomes rather
stagnant and slightly boring; it's a heartening against all odds-type of
story. If you happen to be searching for a little inspiration, it can be found
through the myriad of egocentric, needless details.
To hear his most recent release, click here.