S.J. Watson: Before I Go to Sleep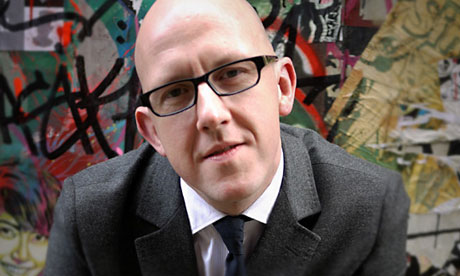 "Memories
define us. So what if you lost yours every time you went to sleep?"

Opening with
this question, S. J. Watson catches the readers off guard with his debut novel Before
I Go to Sleep; a story that deeply and repeatedly examines most of our
routine everyday activities with a new perspective besides presenting thriller
genre fans with a thought-provoking page-turner.
Christine
wakes up one day not knowing where she is, not recognizing her husband, and can't
help panicking when she looks at her reflection in the mirror to find that
she's suddenly turned into an elderly woman. After her initial shock of not being
able to remember anything after her youth days, she starts to process what her
husband, Ben, tells her; she has a rare type of amnesia that only allows her to
have a one-day memory that erases everything once she sleeps. Christine then
tries to cope with the life story that her husband repeats every day until she
finds a note in her own handwriting that says "Do not trust Ben".
The gripping introduction is the best part of
the book as it presents incomplete pieces of a little part of the story yet
they are written in a way that makes it impossible to close the book at first. Despite
the fact that the plot is recapping itself by nature, since every day is the
same day in Christine's mind; none of the events are repeated. The progression
of the story seems to be carefully plot not to be in anyway tedious.
That being
said, it takes the main character a long series of hurtful realisations until
she reaches an explanation to what's really going on, what caused it and why
her mind behaves the way it does. Unexpected as it was, the main twist could
have arrived with far less complications, some of which are unnecessarily
added.
Before I
Go to Sleep is a
very cleverly-written novel because it presents a unique perspective, that of a
mentally ill and lost character. It presents it with a way that is believable
and multi-dimensional. At the same time though, it's almost overly clever and the
unravelling of the story, which was always going to be complicated, gets a
little tangled in its own complexity. Though a story of a mysterious memory
loss isn't exactly an innovation to the world of fiction, Before I Go to Sleep
is an enjoyable read and a thrilling journey through a dysfunctional mind that
is thankfully more dramatic than scientific.