Samia Mehrez: The Literary Atlas of Cairo
The American University in Cairo Press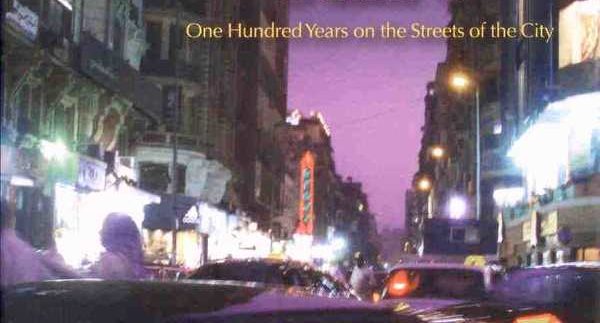 The essence
of Cairo, in
all its glory and grime, is very difficult to capture. This fascinating city
has many faces and has seen many drastically different times, creating a hub of
cultural contradictions and intriguing characteristics.
Over the
past century, some of the greatest literary minds in Egypt
have written about Cairo,
and AUC professor Samia Mehrez has compiled these stories to produce The Literary Atlas of Cairo, an
intelligent and brilliant love letter to the city.
Published in early 2010,
the collection of short stories is the fruit of one year's hard labour of
assembling, translation and editing. Mehrez, who is well respected for her
work in Arabic literature, found so many beautiful
stories about Cairo
that she was compelled to turn the project into a two-part series. The second
instalment, The Literary Life of Cairo,
will be published soon.
The
313-page-long collection of over seventy excerpts from both classic and modern
local authors reads like a who's-who of the biggest names in Egyptian
literature: Naguib Mahfouz, Sonalla Ibrahim, Yusuf Idris, Ihsan Abdel Quddus,
Taha Hussein and Bahaa Taher are featured. Popular modern writers are also included, such as Alaa Al Aswany, Omar Taher, Mona Prince and Khalid Al
Khamissi.
Mehrez has selected a perfect collection of authors to write about Cairo. If you read their respective
biographies at the end of the book, you'll find that all authors have had
some solid connection to the city, whether born and raised in the city or forced into
exile away from it.
The stories
span different genres from romance to autobiographies, with the random murder
mystery thrown in for
good measure. The different faces of Cairo
are featured through familiar locations, ranging from Shepherd's Hotel to Al
Azhar Mosque. Equally, characters from
all social backgrounds are portrayed, from the aristocrat to the Bedouin
beauty. If you've lived in Cairo
long enough, you will recognize the locations and the common
issues faced in the city. Often, the characters seem so familiar
and so acutely detailed, that you catch yourself wondering (in true Cairene
form) 'Could I possibly know them?'
The point
is that we all know these characters as we do their stories of struggle,
frustration, poverty, cultural clashes and loneliness on the tireless streets
of Cairo.What they
all share is a heavy sense of nostalgia for the forgotten glory days of Cairo. Be
it the simpler times of one's childhood or the pre-revolution era, each story
attempts to pinpoint the better days that every generation of Cairenes
subsequently sighs about and longs for.
The characters all seem to struggle with life in the often frustrating
and overwhelming city in all its beauty and dust.
Meticulously
translated and compiled by Mehrez, The
Literary Atlas of Cairo is a wonderful collection of vivid fiction that
will appeal to anyone that has lived in and loved this city. The excerpts are
short enough to sustain even the most distracted reader, with enough variety in
writing styles and subjects to appeal to everyone. Highly recommended.