Say You're One of Them: A Portrait of Africa's Youth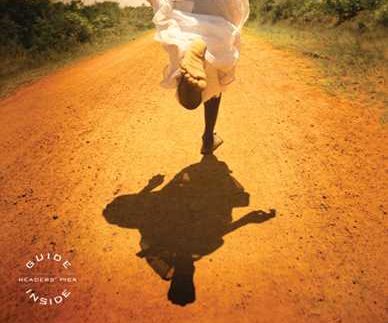 For those Cairo-based individuals that engage in long working hours on a daily basis, finding time to pick up a quality novel and actually finish it in less than one month's time can be an ambitious goal. Luckily, we have books such as Nigerian-born Jesuit priest Uwem Akpan's novel Say You're One of Them , a powerful collection of five short stories that tell the fictional tales of young individuals living in various African countries. The stories are between 30 and 90-pages long, making them ideal reads for those of us who have little time to read and may leave a book untouched for weeks.

Long-listed for the Guardian First Book Award in 2008, short listed for the Caine Prize for African Writing in 2007 and one of Oprah's Book Club 2009 Selections, Say You're One of Them provides insightful yet disturbing accounts of the realities that young people face in five African
countries — Kenya, Benin, Ethiopia, Nigeria and Rwanda.

Akpan manages to balance gruesome accounts of poverty, discrimination and sexism in these stories with poignant, uplifting themes such as love and the depth of human connections. His characters convey the values and love shared by individuals for one another despite the challenges they face everyday.

While each story's climax can feel too drawn-out—Akpan often takes longer to get to the point than might be necessary—perhaps detailed accounts of his characters' emotions and thoughts are vital in order to fully understand the tension and fear that they experience. In one story, Kotchikpa and Yewa are a brother and sister in Benin that have left their AIDS-stricken parents to live with their uncle, only to discover that they have been sold by him to be moved to another country. In another story, Jigana sees his glue-sniffing brothers, sisters and parents eating from a small Christmas dinner provided for by his sister Maisha, a prostitute who is the family's only real bread-winner. All these moments are integral to understanding the complex and very real characters of which Akpan writes.

Say You're One of Them is a must-read for those captivated by love stories, whether romantic or that shared between friends and family, and real depictions of everyday life.