Sophie Kinsella: I've Got your Number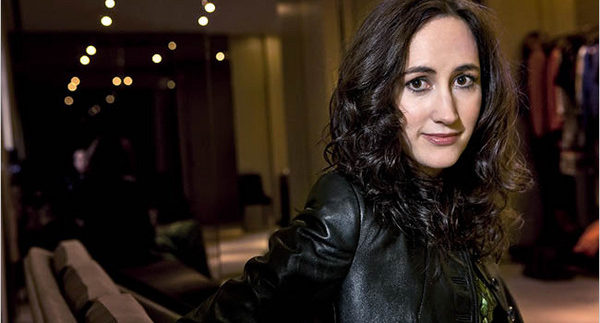 I've Got
Your Number is the newest novel
by Sophie Kinsella, the best-selling author of the Shopaholic series. The story begins when Poppy Wyatt, the protagonist, loses her very
expensive wedding ring during lunch at a hotel. The ring also happens to be a
very valuable family heirloom.
As bad luck should
have it, on the same night Poppy's cell phone gets stolen. Having given her number to all hotel personnel in case
they find her ring, she flips out until she comes across a discarded cell phone
in the garbage bin of the hotel's lobby; and this is where the story begins.
The discarded phone is company property and its former
owner, Sam Roxton, wants it back. But Poppy can't live without a phone lest
anyone finds her ring and tries to contact her. So as an agreement, Poppy and Sam
decide to share the phone until a better solution comes up. She agrees on
forwarding all incoming emails and texts, but being nosy by nature, she ends
up reading most of the communication meant to go directly to Sam.
Poppy begins passing judgement on Sam for his curt
replies and crude manner; so taking things a bit further she begins sending
emails to company employees under Sam's name. The debacles she causes are
downright hilarious. As the novel progresses and as expected, Sam and Poppy
develop a friendship that soon turns into a romantic relationship.
However, Poppy is engaged. Magnus, Poppy's fiancé, is
a hotshot college professor who comes from a stuck up family of brainiacs
who think he is marrying beneath himself. Poppy tries hard to impress Magnus's
family but instead she only ends up making a fool of herself.
Poppy is the most
loveable character in the novel; she's the kind of person who would pretend to
be an answering machine if she accidentally answers a call; her endearing
childishness is quite hilarious. However, if you've read other works by
Kinsella, you might notice that she bears a striking resemblance to her other
female leads.
On the other hand
Magnus and Sam, the two male leads, feel made-up and are endowed with few tangible
differences in their personalities, making them somewhat indistinguishable.
I've Got Your Number has a flimsy plot. But chick-lit isn't really about strong plots, is
it? Kinsella's writing is witty and offers some laugh-out-loud moments, and
that's really what holds the novel together.