Steve Harvey: Straight Talk, No Chaser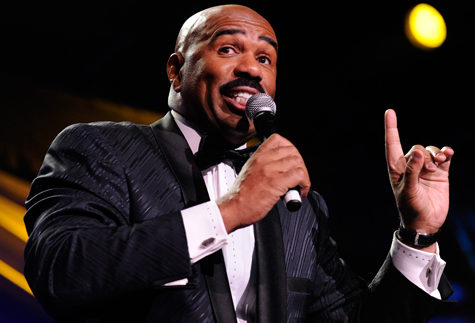 If you are a woman who has always
wanted to understand how the male brain operates, then Steve Harvey's book is worth reading. Although a lot has been written
about the nature of relationships between men and women, Harvey's latest book Straight Talk, No Chaser
is different; it's written from the perspective of a man giving women
relationship advice.
Harvey explains to women how to avoid
men who fear commitment and how to find a man who's willing to commit. He teaches
women why it is very important to make it clear for a man at the beginning of a
relationship what it is she wants. Harvey argues that if a woman expects
commitment from a man, then she should make it a relationship requirement. He
reminds women of the power they have in relationships and that men cannot and
will not use women who don't want to be used.
Straight Talk, No Chaser covers a wide spectrum of topics.
It tackles issues like dating, how men perceive different types of women, how a
man's age affects what he needs in a relationship and how to truly understand
what a man has in store for you. Harvey also discusses how to maintain a
successful relationship when you've been married for a long time and the flame
of newly found love has been put out.
He discusses several problems that
couples might face, including how a woman should behave if her husband loses
his job and she becomes the sole breadwinner of the family.
It should be kept in mind that
Harvey's views are based on his own personal experiences with his wife and his
observations on his parents' relationship. Nevertheless, he tends to make generalisation
about men and women alike. He speaks on behalf of his entire gender, which is
quite presumptuous. In all fairness, he does mention that not all men are the
same and there will always be exceptions to the rule; but it doesn't seem
reasonable for one man to claim he understands the nature of all men.
Straight Talk, No Chaser doesn't add a lot to Harvey's
previous book Act like a Lady, Think like a Man. The book itself
contains many repetitions of the same theories and opinions.
This book is a quick read. It probably won't enlighten you drastically about the nature of the opposite sex, but you
can sure pick up a thing or two from a man who has grown up in a house with a
successful marriage and who has been married three times himself.