Stieg Larsson: The Girl With the Dragon Tattoo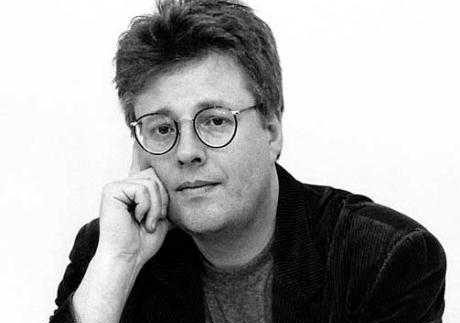 Since its release in 2005, the first book of the Millennium Trilogy has been a bestseller
wherever it is shelved, and it continues to gain fans left and right across the
world. This is partly due to the enigmatic characters in The Girl with the Dragon Tattoo and also due to the gripping mystery
element to the story.
This is not merely a novel; it also reads as a
journalistic exposé of corporate corruption and violence against women. Author
Stieg Larsson is a Swedish activist and journalist who passed away shortly
after submitting the third and last book of the series. Sadly, he never lived
to see the worldwide popularity of his novels. His long journalistic career leaves
an obvious imprint on the plot.
The foundations of a true crime thriller seem to be in
place in the long introduction of the characters and their backgrounds, with
all the necessary ingredients: a journalist turned investigator; a wealthy
industrialist with a 40-year-old unsolved mystery; a rebellious 24-year-old
researcher; dark family secrets and a missing body.
Mikael Blomkvist is a financial journalist whose
professional credibility is on the line after losing a libel case against a
corrupt and very powerful entrepreneur in court. He receives a prison sentence,
and soon after gets a new job offer to uncover an old mystery on a small island
owned by the Vagner family.
Young Harriet disappeared years ago and her body was
never found. Her uncle Henrik never stopped looking for her, even as the rest
of the family has long moved on and his obsession with the case has become a
mockery.
Blomkvist takes on the challenge and reopens the investigation
into Harriet's disappearance, which Henrik believes was a murder.
Slowly we are introduced to the girl with the dragoon
tattoo, Lisbeth Salander, the flat-chested researcher/hacker with serious
social defaults. Salander is a carefully written character with a more complex
psychology than Blomkvist, who seems at times too light to grasp. The two main
characters are united halfway through the book and the story picks up, forming
a gripping middle part to the novel. However, the revealing of the mystery
feels abrupt and drags on to a weak ending.
This crime novel proves to be little more than a
closed room mystery of whodunit, although at times it borders on something
beyond and a bit larger than its genre limitation. Statistics at the beginning
of each part of the novel add creditability and believability to all the sadist
horrors that takes place. As millions of fans around the world will testify, this
is an entertaining read indeed.