Victoria Hislop: The Thread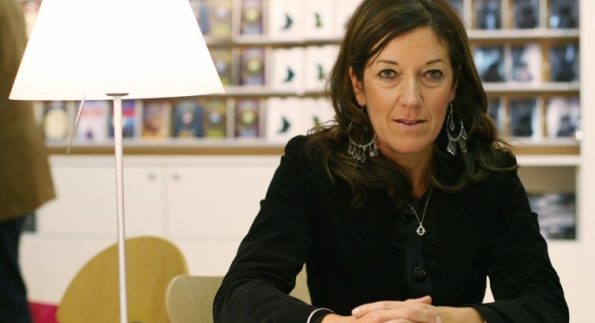 When their grandson asks them
why they have never left their home in Greece, The Thread's two main
characters, Dimitri and Katerina begin sharing their story with their
Anglo-Greek grandson. The novel's prologue and epilogue are set in
present-day Greece while the rest of it is set in the twentieth century.
At the beginning of the novel,
a fire forces young Dimitri and his family to move from their expensive house
and into a simpler one until theirs is rebuilt. There, he meets Katerina, a
young refuge from Asia Manor who gets separated from her mother in the midst of
war and ends up under the care of a kind hearted woman who takes her in. Growing
up together, they soon become best friends and gradually fall in love.
Irini Street, where the two
protagonists reside, hosts families of all religions, each with a different
story. As events unfold and Dimitri and Katerina grow older, Dimitri moves back
with his family to their original house while Katerina becomes the best
seamstress in town.
The Thread covers the span of the two
world wars and the Greek civil war that took place between communists and
nationalists. The story highlights how these events impacted the characters; it's
a story of love, war, resilience and survival. Hislop describes in intricate
detail the horrors that war does to countries, brilliantly evoking the right
sensations in her readers; ranging from anger to heartfelt sympathy.
Hislop introduces many
characters and addresses many events, but the story never gets confusing or
feels overloaded. There are several sub-plots incorporated, but ultimately the
romance between Dimitri and Katerina remains the backbone of the story. As the
novel rolls towards the end, romantic readers will dreamily sigh and finally
understand why Dimitri and Katerina are so attached to the city they both grew
up in.
Although the plot is not
entirely original and the whole love-at-times-of-war theme can be found in
plenty of books and movies, what makes The Thread so enjoyable is
Hislop's writing; the novel has a lot of surprises that keep the reader's
interest till the very end. And while readers already know that Dimitri and
Katerina are eventually going to get married, it doesn't detract from the
enjoyment of the story as a whole. However, we can't help but wonder that if
readers are familiar with Greece's history, they might find the story a little
bit predictable.