Yahia Lababidi: Trial by Ink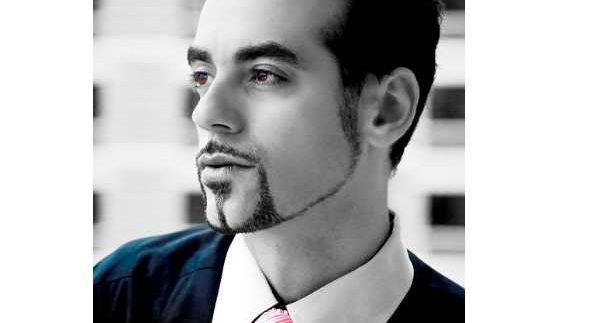 These days, the
average reader has limited access to profiles of iconic philosophers that inspired
the world; it either involves a lot of Wikipedia searching and digging through
old and rare archives, or reading huge books with a lot of complicated words.
Therefore, when a
normal-sized book promises to present you with a simplified introduction to
everything that you need to know about, from Nietzsche to belly-dancing, you
have no choice but to seize the opportunity. Trial by Ink is a
collection of 21 literary and cultural essays by Arab-American author Yahia
Lababidi that provides the wide-ranging insight that it promises in an
exciting, surprisingly entertaining way.
In the introduction of
Trial by Ink, Lababidi wrote that he was happy to not have to limit
himself to discuss only one subject from the many that inhabit his mind. While
it is arguable that a specified, more outlined frame of discussion would have
helped the reader more, others might find it appealing to be able to engage with the
subject matter and refer the subjects to their philosophical
backgrounds.
The first part of Trial
by Ink presents detailed profiles of writers, political activists, culture
provocateurs, and others that deserted their urban lives and voluntarily endured
emotional hardships and physical sacrifices in order to be of literary and cultural relevance. Lababidi also compares and points out the resemblance between
styles, theories and ways of reasoning that these great thinkers shared.
The author's own voice
is clearer in the second part of the book. In the chapter titled Studies in
Pop Culture, Lababidi talks about his days of camping outside a posh hotel
in London hoping to see Michael Jackson as he emerged among his fans. Two completely
gripping chapters focus on the pop king, his childhood and the rest of his
perplexed life.
Lababidi also takes a
deeper look at Egyptian society and discusses the schizophrenia that our society
seems to suffer from. He cites belly-dancing as an example of a philosophy that
is considered both an art and a sin by the same group of people. In discussing
controversial issues such as this one, the
author states his views clearly without being provocative; which in itself
helps the reader view the subject as an opening to possible further discussion.
Even if you do not
enjoy the author's chosen subjects of Oscar Wilde, Nietzsche and Michael
Jackson among others, the author presents backstage glimpses of their personal
and public lives that make them both appealing and intriguing to read about.
Whether it is about
German philosophers, belly-dancers or even serial killers, Lababidi proves
that philosophy exists in every mind and whether we are aware of it or not, the
way we think controls how we act.

Trial by Ink is recommended for anyone
searching for a fast and simple way to learn about philosophy.