Beau Jardin: Mohandiseen's After-Work Special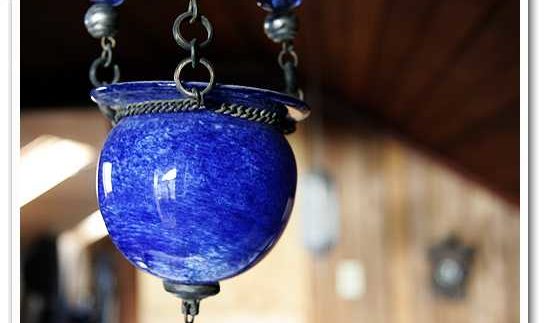 As the evening sky begins to grow dim in Cairo, the ornate metal lanterns of Beau
Jardin cast a soft yellow glow over the quaint café. Separated from the street by a thick frosted glass
partition, this Mohandiseen coffee spot offers refuge from the busy traffic of Lebanon Street , making
it a great place to relax after a day's work.
The rustically charming café offers food, drinks and shisha in both
indoor and outdoor settings. Despite the canopied ceiling and open air front,
the indoor area suffers from poor ventilation. To avoid smoky, stagnant air, opt
for the outside seating area, where a long strip of tables and a few couches
catch a better evening breeze.
The ambitious menu includes salads, mezzas and pizza as well as pasta,
crêpes and your standard café entrees. Everything is reasonably priced, with mezzas averaging 15LE per item, crêpes
go for about 20LE, and the main entrées ranging between 30LE and 50LE. A variety of shisha is available as well, and
though flavours are not listed, most go for just under 7LE.
Drinks were served almost immediately in the form of icy prickly pear
juice (14LE) and a Turkish coffee (7LE) with some serious perk factor. The cool,
thick cherry shisha (7LE) was presented to the table a moment later to our
utter delight. It is clear that Beau Jardin takes excellent care of their
shishas; cleaning them frequently to prevent the harsh, ashy quality that many
a smoke will achieve after only a few minutes. This shisha remained fresh and
flavourful throughout our stay.
A substantial portion of fatoush (12LE) was served in an asymmetrical bowl.
The vegetables were fresh, though overdressed– this reviewer's pet peeve– and
after a few minutes the lettuce turned limp. The dressing tasted a bit of olive
juice as well, which in this case fought the tanginess of the sumac and lemon
juice, and imparted a rather strong, earthy quality not usually expected of fatoush.
The cheese crêpe (20LE) was a bit of a pleasant surprise. The large
square of paper-thin crêpe, cut into bite-sized pieces and stuffed with gooey
mozzarella and diced tomatoes, black olives and green peppers; a little like a
quesadilla. The dish was light, fresh
and devoured within minutes. The
selection of sweet and savoury crêpes will definitely keep us coming back to
Beau Jardin.