Beit Zeinab Khatoun Ahwa: Stepping Back in Cairo Time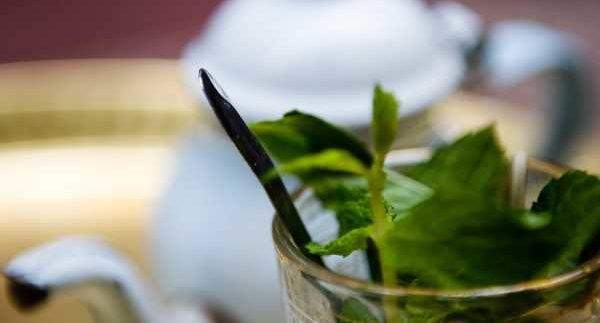 One of the most fascinating things about
Islamic Cairo is how people continue to live amongst incredible
historical monuments. The downside of this, of course, is that many of these
old mosques, antiquated houses and former workshops have not been preserved and
lie in an unfortunate state of disrepair.
A recent exception to this trend is Beit
Zeinab Khatoun, a 15th century house that has been fully restored and turned
into a local heritage site. The restoration of the old house has brought new
life to the area: the large courtyard shared by Beit Zeinab Khatoun and the neighbouring
Beit El Harawi, known popularly as Beit El Oud, is now a bustling ahwa serving
Egyptian classic teas, sahlab and snacks. The old dye house around the corner
has been converted into El Khatoun Gallery, a charming shop with a great
selection of Oriental crafts. The neighbouring mosque and Beit Sit Waseela have
also been renovated, while the adjacent school has been revitalised and now offers
classes for local children.
The courtyard café is known interchangeably
as Zeinab Khatoun and Beit El Oud, and it's a baladi ahwa in the best sense of
the term. Drink selections include sahlab, aniseed and delicious black tea
served in tiny glasses out of a blue metal pot spiced with mint, sage or
cloves. On some evenings, carts sell termis beans and roasted sweet potatoes to
the ahwa's patrons, and a selection of simple sandwiches of chicken liver and
sogo' are also available.
The environment is festive and relaxed with
Om Kalthoum and Mohammed Mounir songs playing in the background, and patrons
enjoying games of backgammon and dominoes while sipping their tea. On many
nights, the neighbouring Beit El Oud offers free concerts, and big names such
as Nasir Shamma have been known to make appearances.
Attention to detail sets this place apart
from other local ahwas: rosewater is sprinkled on the ground to give the area a
fresh scent and a local boy will often parade around with pungent incense, a
touch that makes everything seem straight out of a different era. Indeed, a
visit to this café takes one back to a time when Islamic Cairo was the heart of
the city.
While the scene is straight from the past,
the prices at the café certainly aren't: its touristic reputation allows Beit
Zeinab Khatoun to charge much more than other local ahwas, with tea starting at
5LE and sandwiches costing between 10LE and 20LE.
A picturesque ahwa with a diverse crowd and
live music; who could ask for more? Next time you are in need of an Old Cairo
alternative to Khan Khalili, find your way to this charming slice of the past.