Borsa Café: Quality Shisha in Bustling Downtown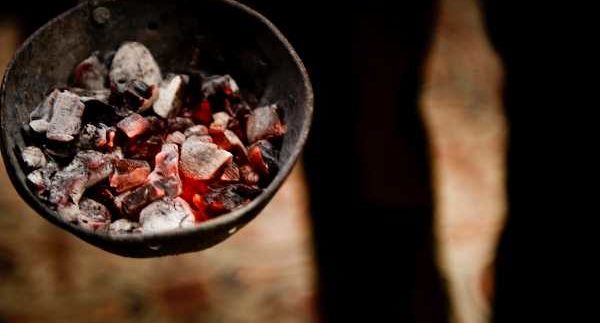 If you live in Downtown
Cairo, you have
probably tried to find it; a reasonably priced café with shisha, internet and
air conditioning. These requirements may not appear to be difficult; there are
dozens of such cafés in Cairo,
but for some unknown reason very few of them are located in Downtown. Residents
of this vibrant part of Cairo often tire of taking taxis to Zamalek just to
sit in a cool café, take an occasional puff of their favourite vice, and waste
hours surfing the web.
Fear not; there is an
answer in Borsa Café. This pleasant ahwa is tucked in with dozens of other shisha
places lining the sidewalks of Borsa, a cheerfully busy area of Downtown that
is historically known as the Stock Exchange area. Don't let waiters from the other ahwas fool
you into taking a seat at one of their tables. Not only is Borsa Café the only
place with internet and air-conditioning; but more importantly, it has the best
shisha.
At Borsa, both indoor
and outdoor seating is available. The
outside seating provides more ambiance, allowing the patron a front-row seat to
the hustle and bustle of the area, while the air-conditioned interior is a
pleasant escape from those particularly sticky summer days. Outside, wire
tables find shade in sheltering palm trees, as intense battles of backgammon
are waged under evanescent swirls of shisha smoke. At night, the place is often
pleasantly crowded with tables of Egyptians, students and expats chattering
over cappuccinos and milkshakes.
Khalid, Borsa Café's
resident shisha specialist, is an artist with molasses-covered tobacco and
coal. The ahwa always has a wide variety of shisha flavours, including a couple
from the specialty Al Fakher brand. The best way to choose what flavour to
smoke is to ask Khalid to mix up something delicious and leave it in his hands.
The watermelon-mint, rose, Al Fakher lemon-mint, and anything mixed with fig shisha
are among their tastiest tobacco treats.
Borsa Café serves a
wide variety of hot drinks, including standard green tea and Turkish coffees
for 5.50LE or rich cappuccinos and hot chocolates for 6LE. For cold drinks,
there is a selection of freshly squeezed fruit juices and milkshakes, but your
best bet is to try their lemon juice with mint, which has just the right amount
of sugar.
Although Borsa Café
offers a quality experience that is quite hard to find in Downtown Cairo, the ahwa
has its flaws. You must buy a Mobinil pay-card in order to use the internet.
The interior desperately needs a fresh coat of paint, and on the rare occasion
when Khalid is on holiday, the shisha quality suffers. The other waiters are
often slow and lack Khalid's expertise at putting the right balance of small,
lit coals on the shisha.
However, if you live Downtown
and can't live without quality shisha in your life, check out Borsa Café.