Brazilian Coffee Houses: Wake Up & Smell the Coffee in Alexandria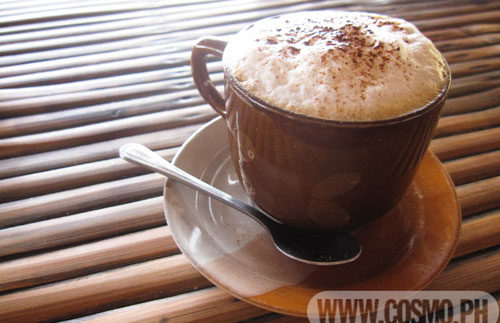 Walking through the winding streets of Alexandria, the charming, seaside vibe never fails to be contagious. The city has an inescapable effect with its fresh air, clean streets, and not to mention the sprawling Mediterranean that almost literally hugs the expanse of the Corniche. But that's not all.
Take a morning stroll through the Ramleh area and the smell of roasted coffee is undeniable. Its aromatic goodness creeps in and, in following your sense of smell, you will eagerly try to locate the source. Located on a corner of Saad Zaghloul Street, the Brazilian Coffee Houses establishment is one-of-a-kind.
Seriously, follow the smell and you won't miss it. A two-level café with an all-glass façade, the charming interior includes burlap coffee sacks that line the walls and a loud, but functional, antique-looking coffee roaster. Bar stools line the windows while tables and chairs are available upstairs for a longer stay.
It's up for debate as to whether their coffee truly reigns from Brazil or if it's just a gimmick. We tend to believe them, though. Not out of the kindness of our hearts but because the coffee is just that delicious. Robust yet nurturing, their house blend is well balanced – going down smooth with just enough punch to get you going.
Although sometimes slow, the staff are quite friendly and handle the coffee with care. The one disappointment however, lied in the lack of foam that topped our cappuccino (12LE). In the past, we've had no problems in this arena so wrote it off as a rare blunder.
The menu is pretty straight-to-the-point with standard coffee options including an 8LE cup of coffee and a variety of espresso styles including café au lait and espresso con panna. For just a few pounds more, a latte or a range of cold drinks come with a flavour of your choice including almond and hazelnut; the shop adds the right amount of syrup without going overboard – not so common nowadays.
Also available are coffee beans by the kilo – hurrah! They typically offer two or three types; the house blend goes for 45LE per half-kilo. Take them whole or have them ground to your preference of machine. They nailed the espresso grind, asking for our approval throughout the process.
Each time we visit Alexandria, we look forward to stopping at this lovely gem and now we have a feeling that if you decide to visit, you might be popping in too.