Bread Basket: New Branch Opens in Mohandiseen
10 El Gomhouria Square, off El Batal Ahmed Abdel Aziz St.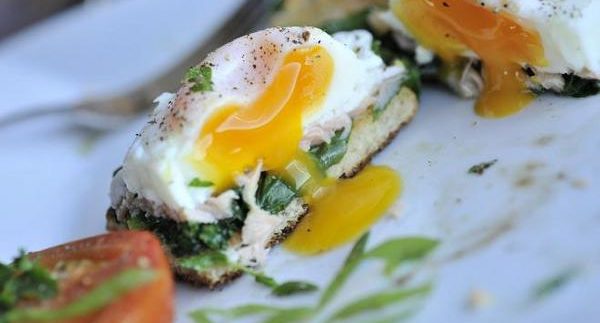 Bread lovers living
in the vicinity of Gomhouria Square in Mohandiseen should consider themselves
lucky as they live just around the corner from one of Cairo's best bakeries.
TBS may have the reputation around town for having the best bread but Bread
Basket in Mohandiseen certainly is a strong competitor.
Bread Basket is
located above Golio's restaurant in the calm area of the square. In order to reach
the bakery one must pass through Golio's and take the stairs up. The inside
interior is modern and has a lot of grey colours giving a relaxed feel to the
venue; there is also a bookstand with books and magazines to read.

They have a
huge counter with all sorts of bread, cookies, croissants, doughnuts and
muffins; turn the corner and there is a salad bar for making your own salad. We
decided to take a seat on the small terrace and enjoy the sun while we were
there. The terrace only has three tables so you are lucky if you are able to
secure one. The view is hardly spectacular as you mainly look out onto Golio's
roof top; the best part about it are the available plugs, which means you can
take your laptop outside if you want.
The menu is quite
extensive when it comes to breakfast and bread options. There are various
breakfast choices available such as the French breakfast, healthy breakfast and
several egg options. Bread wise you can choose from baguettes, buns, ciabatta,
rye, bagels, kitke, Lebanese bread and honey comb, just to name a few.
We opted for
poached eggs with spinach (20.50LE), a cheese croissant (8.5LE) and a
cappuccino (15LE). We were especially excited about the eggs and we weren't
disappointed. The eggs were perfectly cooked, firm on the outside and soft on
the inside; they came on a piece of baguette with spinach. The spinach was a
bit sour which fared well with the peppery egg. The only complaint we had was
about the bread. The baguette was tasty but too small for the poached eggs; they
kept rolling off and were a bit difficult to eat. Thankfully, we had received a
basket with larger pieces of bread and switching the spinach and egg onto bigger
bread made the meal much more enjoyable.
The cheese
croissant might be one of the best we ever had in Cairo; it was filled with cheddar
cheese and was very crispy and obviously freshly baked. Together with the
strong yet creamy cappuccino we couldn't have asked for a better start to our
day.

The staff is very
friendly though the service on the terrace was a bit slow. For shisha lovers,
it's possible to get a shisha from Golio's and smoke it on Bread Basket's
terrace.