Café Mo: Baguettes and Olive Paste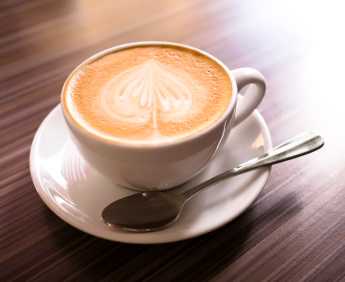 Whether or not
you frequent the sprawling sand dunes of 6th of October on a
continual basis, you can expect to stay
out there for hours on end. The trek is definitely a day journey and who
doesn't need food to accompany that?
While 6th of
October is not necessarily running short on eateries, Café Mo is a
well-known gathering place and a favourite among many locals of the area.
Situated in the
well-known area of Sheikh Zayed, Café
Mo is a restaurant and café spot
that's frequented by 6th of October dwellers and non-dwellers alike. Its dark
and mellow atmosphere poses a somewhat elegant motif, making it a relaxing
location after a day by the pool. Seating can be found both inside and outside
on the patio with a place for children to play, making Café Mo
quite the family-friendly place.
Although Café Mo
is deemed a café, most go for a quick and filling meal. Do not go without trying
one of their infamous freshly baked baguettes with a full flavoured olive paste
on the side. You'll keep dipping until the plate is wiped clean.
The Caesar salad
(approx. 22LE) comes with an appropriate portion of chicken and delicious
parmesan cheese, although we recommend ordering the dressing on the side as it
is quite heavy. The aubergine pizza (24LE) is delectably piled high with
eggplant and cheese, while other pizza options include quattro formaggio.
If you're in the
mood for something more substantial, the pasta dishes are enough for two. The
creamy farfalle pasta topped with salmon (34LE) is decently priced but
definitely has a fishy aftertaste, which may be good news for all of you fish
lovers.
Café Mo also offers fish and meat fillets for
around 50LE, as well as an array of desserts including the traditional brownie
and ice cream. Their sweet potato
dessert is an iconic dish with a fan following ever since the café opened in
Mohandiseen a decade ago.
As for the
service, it often depends on pure luck. Sometimes, the efficiency will surprise
you; while other times the waiters seem flat-out clueless. The same goes for their delivery service,
which can often surpass an hour to the surrounding neighbourhoods, no matter
how many follow-up phone calls you make.
If you happen to
be in the area, drop by Café
Mo for a quick bite and enjoy dining
on the patio if it's not too sweltering outside.