Cafe Supreme: Bustling Cafe in Korba, Heliopolis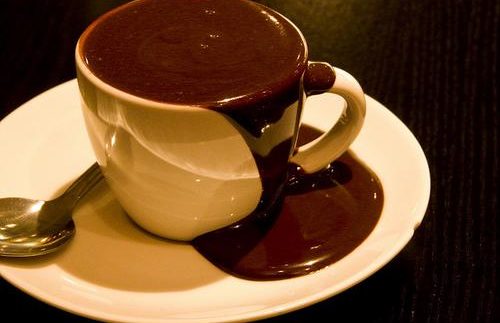 In Cairo, the term 'hanging out' has become almost synonymous with cafes. With no short supply of coffee shops and ahwas in Egypt's capital, a few hot drinks and a bit of a smoke were in order; so we headed to Café Supreme's Heliopolis branch.
Located in the ever-crowded, yet confusingly charming neighbourhood that is Korba, Café Supreme offers both indoor and outdoor seating. We were greeted by a busy looking waiter who kindly obliged to offering us a table outdoors, despite how crowded it was. We took our seats, but couldn't help feeling squashed amongst the dozens of customers.
Our menus were laid out in front of us within seconds and we took a few glances at it, despite knowing we weren't up for a full-on meal. Offering its usual, no-hassle main courses, however, including pizzas, pastas, chicken and beef dishes and salads, Café Supreme definitely makes for a viable eatery.
On a chilly autumn night, nothing seems to warm us up more than some shisha and hot chocolate and with that mind-set, we opted for Vanilla-Coconut, Lemon-Mint and Blue Mist shishas (each for 37LE) and some Dark Swiss Hot Chocolate (22LE).
Our shishas were by our sides and ready to be smoked within a few minutes and tasted quite lovely, with the waiter carefully placing the coal so as not to burn them out too quickly. The hot chocolate arrived a couple of minutes later and it looked and smelled as enticingly alluring as any dark chocolate creation should; it was thick, satisfying and tasted like real, unsweetened dark chocolate. Needless to say, we definitely contemplated ordering seconds.
All in all, Café Supreme, as always, seemed to give us the best of both worlds; solid service and quality offerings. The dark hot chocolate was possibly the best we've had in a while and our shishas were regularly maintained, with our waiter stopping by every few minutes to replace the coal. The only problem was the whole issue of too many customers that made us feel a bit suffocated.