Cake Café: Design Your Own Cake in Zamalek
14, Al Sheikh al Marsafi St.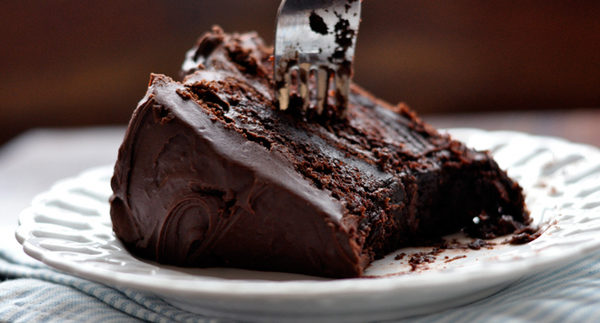 As recently as 2010,
Tivoli Dome in Heliopolis was voted the world's
largest food court by the Guinness Book of Records. In case the good people
at the Guinness Book of Records decide to update their rankings we hereby
nominate the entire island of Zamalek. The list of venues opening is endless
and most are in close proximity to each other. The most recent addition is Cake
Café that opened up right next to the Gezirah Art Center and close to Beano's.
Cake Café
specializes in custom-made cakes, cupcakes (sigh), cookies and sandwiches. The
venue is relatively small with three tables downstairs and a few upstairs. As
soon as you walk in, beautifully designed cakes are displayed in glass cases. Brides-to-be will have a great time here because the cakes are all decked
out with roses and other wedding-friendly decorations. There is also a whole section
with cookies cut out in various shapes such as bears; they are quite expensive
though at 20LE per piece.
Upstairs is fitted
with a bookshelf carrying a variety of books that you can indulge in during
your visit. A cappuccino will set you back 20LE, which is totally worth it
because it might have been one of the best cappuccinos we've ever had in Cairo;
the coffee was strong and the foam layer was thick (Cairo 360 tip: If you want
to test the foam lay your spoon on it. If the spoon doesn't sink then the foam
passes the test)
The apple pie
(24LE) we tried was a bit tasteless – it was missing the refreshing burst of
sour apple and the crust was overpowering and very dry. The chocolate cake
(26LE) looked amazing but the taste reminded us very much of a Betty Crocker readymade cake. Since this is the only cake we can bake ourselves, we've become experts in
detecting its distinct taste and for 26LE we could have an entire one to ourselves
instead of just one piece. The Cherry Crumb Bar (22LE) was a bit disappointing
too. It looked delicious but once again it was very dry and though we could see
the cherry filling we couldn't detect its flavour.
Though the venue is
small it does take the staff quite some time to deliver your order. They are
very friendly though. The crowd during the day seems to generally be made up of
elderly ladies and mothers with children. Though it is a nice place for a cup
of coffee and a piece of cake, Cake Café needs some work; especially when it
comes to their recipes.