Caracas: Prepare to Awaken Your Senses
6 El Managim and Mahagir Street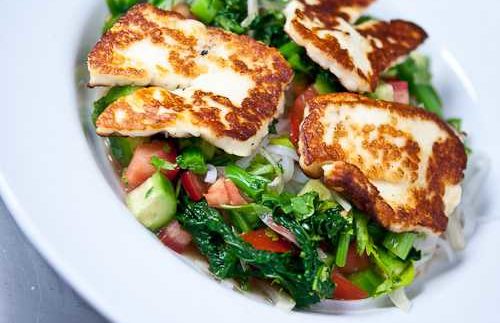 'Fresh, cool
and inspiring, Caracas
offers traditional Lebanese cuisine in a contemporary Egyptian atmosphere,'
states the menu– and their simple philosophy is true. With a relaxed
Mediterranean teal colour scheme, mashrabeya motif, modern décor and bright-coloured
photography to awaken your senses, Caracas
offers a pleasant dichotomy of classical versus contemporary.
This
Mohandiseen café mainly attracts urban professionals, thereby giving it a
sophisticated edge. Attention to detail and presentation are consequently taken
into high regard; with Caracas'
motif on every item, from their plates to their straw wrappers. The only thing
that seems a little out of place is the staff's MC Hammer jeans. However, their
attire is instantly overshadowed by their fast, efficient service and
affability.
As Caracas has quite an extensive selection of hot and cold
mezzas, the Caracas
palet, a client's choice of three hot and three cold mezzas (65LE), is
the way to go for entrées. Other recommended dishes include the zesty vine leaves (14LE)
that are served cold to ensure Lebanese authenticity. The grilled haloumi (19LE)
and the kebbeh (18LE) also leave your taste buds buzzing with a burst of
flavour. One notable item on Caracas' drink's menu is the mint ayran. This
yoghurt-based drink is flavoured with enough mint for a refreshing after-taste that
will leave your senses sending kudos to the chef.
Next, the Caracas
man'ousha (22LE) is a modern twist on a classic dish. Compromising of pastrami,
rocca and Parmesan, this sensory delight is sure to leave you satisfied. If
you'd prefer something more traditional, then the manousha sojo' (18LE) will
not disappoint you. There are also sandwiches, such as the delicious shish tawook
(42LE), and various dishes such as fattah djaj (chicken Fattah; 38LE) that are
also top-quality.
For dessert,
the ice cream bomb (25LE) with caramel sauce is a sugar rush sent from heaven.
If all of that is not enough, unwind with a guava shisha (13LE), while
listening to the relaxing music of Fayrouz. Needless to say, with such an
assortment of satisfying food and drink, your bill will probably exceed the minimum
charge– 60LE on weekdays and 75LE on Thursdays and Fridays.
All in all, Caracas
awakens all your senses, just like its menu promises; ensuring nothing less
than a top-notch experience.