Chez Edy in Nasr City: Geneina Mall's Fine Patio Eatery
Genena Mall, El Batrawy St.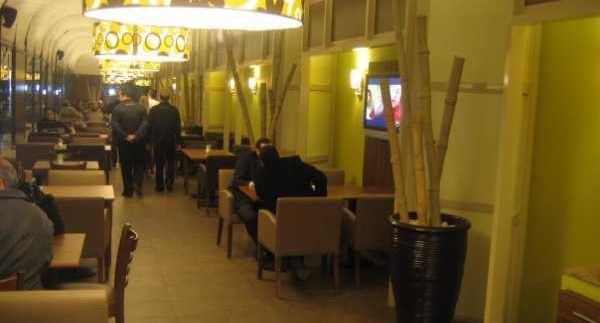 Malls can be overwhelming, and Genena Mall in Nasr City
is no exception. Thankfully, Chez Edy, a restaurant conveniently located on the
patio of Genena Mall, is a great place to escape the crowded stores and fast food
chains. Chez Edy won't disappoint tired and hungry shoppers with its fresh food
and shishas.
Chez Edy is a mid-range restaurant with chic décor that
offers both indoor and outdoor seating in their Genena Mall branch. One
triumphant slouch into one of Chez Edy's couches, and you'll forget you're
still at a mall. Unfortunately, the ventilation isn't great; but those who
don't mind the heat can sit outside.
The chicken strips appetiser consists of breaded and
fried chicken breast pieces. Although the chicken strips are freshly fried,
order a large bottle of water and opt against anything else fried to avoid a
greasy aftertaste. The strips are served with a nice honey mustard sauce that is
a refreshing compliment.
The mushroom burger was magnificent. The burger is hand-moulded
and served on a fresh roll with sautéed mushrooms, fresh tomatoes, raw onions
and real mayonnaise. It was filling yet felt surprisingly healthy and nutritionally
balanced for a burger. All burgers and sandwiches are served with French fries.

The shisha wasn't great, but it wasn't terrible
either. For those who are in the middle of an afternoon frenzy at the mall and are
just looking to relax, Chez Edy's will do the trick. Basic flavours are
available and the shisha man will make sure that you're covered for coals
throughout your stay.
However, there is a 30LE minimum charge; so it's not a place
to pop in for a quick coffee. An appetiser, two entrées and a shisha will cost
around 100LE. While it's not the most fantastic restaurant in Cairo; it's a great place to hang out after a
movie or during a shopping day.