Located at Don Hub in Zayed Dunes, Sheikh Zayed, Cloud Nine is a specialty coffee place that offers a delightful escape for coffee lovers. As we stepped into the establishment, we were immediately enchanted by its inviting atmosphere and cosy décor. One of the highlights of Cloud Nine is its outdoor seating area, which boasts a sunny and tranquil ambience, making it the perfect spot to enjoy a cup of coffee while basking in the warmth of the sun with your furry friends.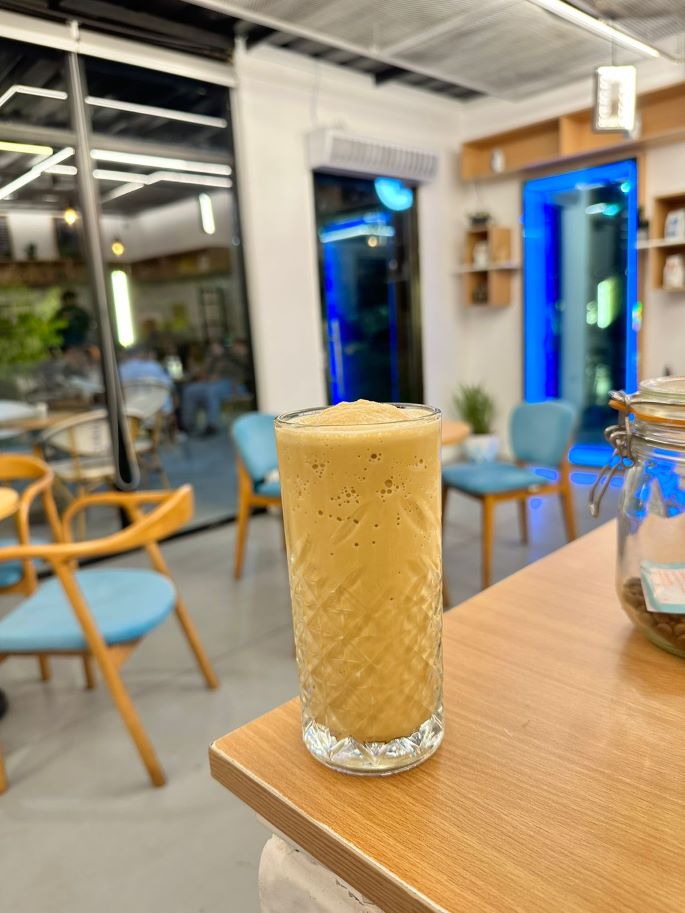 One of the things that impressed us about Cloud Nine was its extensive selection of bakery items and pastries. From croissants to muffins, their display case was a sight to behold. The aroma of baked goods wafted through the air, teasing our senses and making it hard to choose just one. After careful consideration, we ordered our beverages first and then went to the bakery section. We ordered a Cortado (EGP 55) and a Frappe (EGP 80) as we really wanted to taste the quality of the coffee.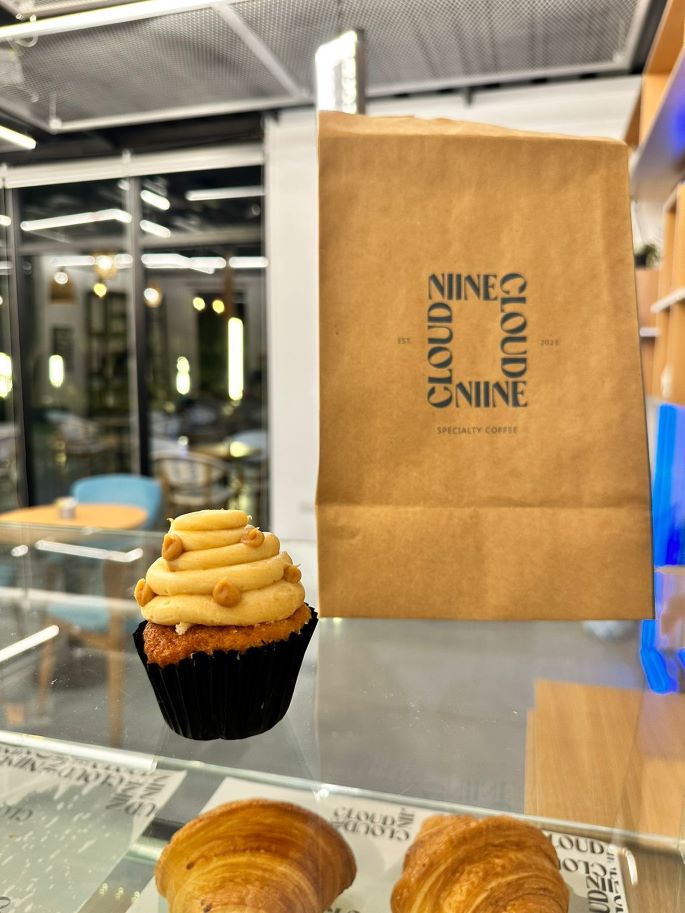 The cortado, a classic espresso-based drink, was expertly prepared. The smoothness of the espresso was perfectly balanced with the steamed milk, resulting in a rich and velvety texture that left us wanting more. The frappe, on the other hand, was a refreshing and indulgent cold coffee beverage. The blend of espresso, milk, and ice created a delightful mix that provided a much-needed respite from the scorching heat outside.
As we savoured our coffee, we couldn't resist trying some of Cloud Nine's delectable bakery items. We opted for the Peanut Cupcake (EGP 45) and the Pistachio Croissant (EGP 75). The peanut cupcake was moist, flavourful, and topped with a creamy melt-in-your-mouth peanut butter frosting. It was the perfect balance of sweet and savoury, and we enjoyed every bite. The pistachio croissant was equally impressive, with its flaky layers and a generous filling of ground pistachios.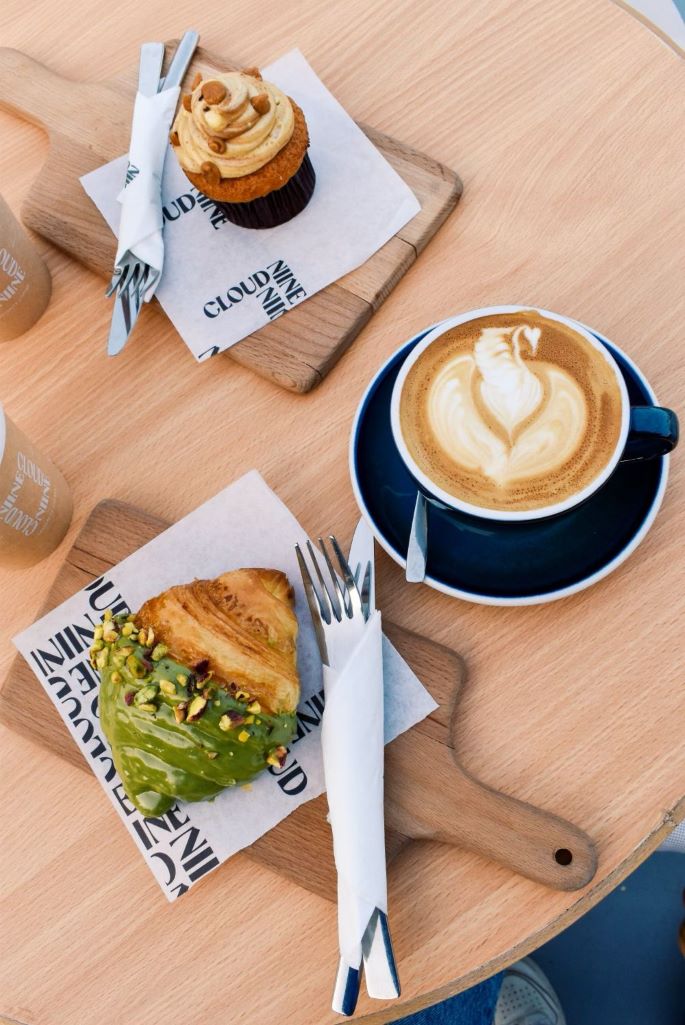 Cloud Nine takes pride in its commitment to using fresh, high-quality ingredients, and it truly shows in the taste and presentation of its bakery items. The attention to detail and the passion for craftsmanship are evident in every bite. Whether you have a sweet tooth or prefer something savoury, there is no shortage of options to satisfy your cravings at Cloud Nine. We can confidently say that this cosy nook exceeded our expectations. The inviting ambience, coupled with the variety of delicious bakery items and expertly crafted coffee beverages, made for a memorable visit. The staff were friendly and attentive, ensuring that our time at Cloud Nine was enjoyable from start to finish.