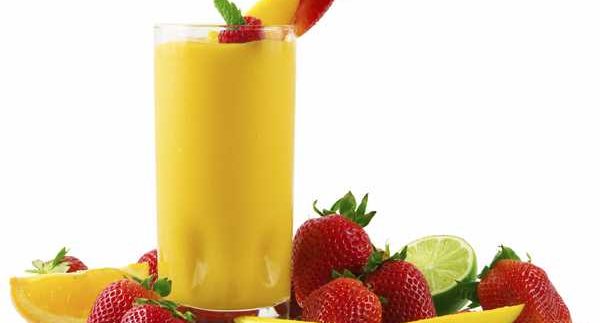 Intrigued by the catchy sign and brightly-lit entrance, I first stepped into this newly opened juice bar on Maadi's Road 9 with high hopes, feeling parched and looking forward to something refreshing.

'Serving juice in a different and new way,' Dan is reminiscent of chain juice franchises elsewhere such as Jamba Juice, who pride themselves on bringing smoothies to mall-goers in the States.

The storefront is neon, immaculate and shiny, with the menu displayed over the counter fast-food style. Te two very friendly servers clad in uniform polo shirts, also a la fast food style. They were patient as my friends and I stared aghast at the choices. We had come to try something a little different, expecting something like…juice. But what was this? Did I want Tropical Smooth, Energy Juice, or Super Cool? Was kiwi, passion fruit and mango really a wise combination? Did I need protein powder with my juice? Should I choose from the classic or oriental menu sections?

After many long and suspense-filled moments, we each made our selections, one of us even giving up and simply ordering two juices to make the process easier. With the servers' inning smile—they realy were good sports—our bill was tallied up…and that was the moment we realised what is so very different about Dan. My Maximum Energy (apple, mango, and passion fruit) was a staggering albeit delicious 24.75LE. Our total for five juices and smoothies was well over 100LE, which made us all giggle a little sheepishly, considering the fruit stand down the street costs a mere fraction of this. Dan does use fresh and delicious ingredients, and clearly imports its products, as everything on the menu from raspberries to tangerines were available. Unfortunately, it's only a take-out juice bar, with no place to sit, relax and enjoy your beverage, which would have been lovely.

Still, Dan serves up a mean fruit cocktail, and might be making quite the splash on the beverage scene. Since the fateful night of our discovery, I've been dreaming of those refreshing fruit juice concoctions, but my pocket tells me no.