Eduscho Kaffee: Pleasant Cafe in Maadi Grand Mall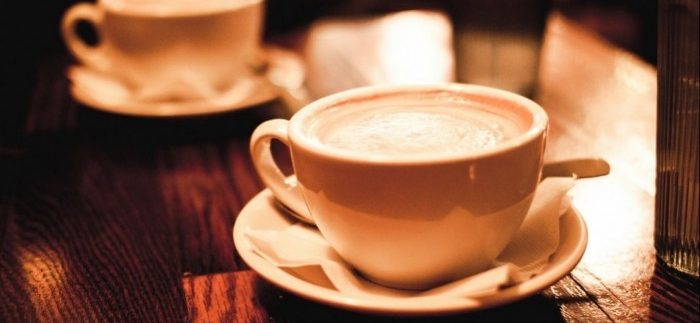 Cairo is over-flowing with pleasant places to indulge in a small robust espresso or a tall creamy latte. Located on the first floor of Maadi Grand Mall, Eduscho is a perfect location for a quick coffee before returning to a shopping spree.
The café's decor is nothing special though it does take up a large area fully equipped with marble-affect tables and green cushioned wooden seating, plus there are fans above to provide a comfortable atmosphere. However, Eduscho is an open-area cafe which means you will be surrounded by shops and people walking left, right and center, so if you're looking for somewhere quiet and secluded then this isn't the place.
Nonetheless, it does offer a pleasant and varied menu. After seating ourselves and browsing the generous selection of drinks, we ordered a medium Cappuccino (15LE), one Hot Chocolate (15LE), an Ice Latte (16LE) and a Lemon Juice (12LE).
The Cappuccino was pleasant and decently sized, however both the hot chocolate and ice latte were significantly lacking in milk and tasted very watery. Thankfully the lemon juice served no complaints, it was fresh, zesty and sweet all mixed into one tall glass.
It is also possible to have cream or a flavour syrup, including toffee, caramel and vanilla, added to your drinks at an extra 5LE.
Despite being a café where the focus is on the beverages, Eduscho offer a small range of sandwiches, salads and desserts at decent prices. We opted for the Waffles with Nutella which were deliciously moist, sweet and generously smothered in the warm chocolate and hazelnut sauce.
Although a fairly ordinary café, we did find something a little special that not all cafes provide. A little built-in shop selling a range of stylish tea and coffee appliances. The good news is there is currently an ongoing sale: one tall trendy water purifier was 100LE now costs 85LE and a coffee and espresso machine is for sale at 1450LE.