El Malky: Rice Pudding That's Better Than Your Mum's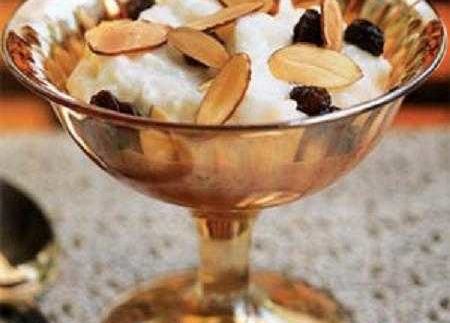 Choosing from the line of restaurants at El Hussein Square can seem both daunting and pointless when no real distinguishing features stand out and each has equally persuasive touts waiting to greet you.

But discovering El Malky's legendary rice pudding through a friend who insisted it was the best in the city brought me back for more plus a sit-down meal,* and I must say I was impressed.

Though their meat menu needed explanation for its various marginally different forms of chicken, the simple grilled chicken in foil was cooked to perfection, fresh and juicy, and came with just enough fries and even a salad. It wasn't cheap but I couldn't complain.

The lime with mint was pretty standard, but the rice pudding was still by far the best part. The coconut, raisins, macadamia nuts and ishtaa topping made an already delicious dessert lush with creamy flavour, and was the perfect end to a satisfying meal.

At 10LE for a pudding that could make a meal on its own, with about 65LE for dinner, this tourist haven isn't a bargain. But considering its high-traffic location and potential to exploit high cost without value, I don't mind spending a little more for quality food I know will leave me content.

*After my visit it became apparent that the food actually came from one of the neighbouring restaurants, and El Malky does in fact only specialise in milky desserts. But that's no reason not to have a good meal at this location.