Ethos Café: Coffee Philosophy Hits Maadi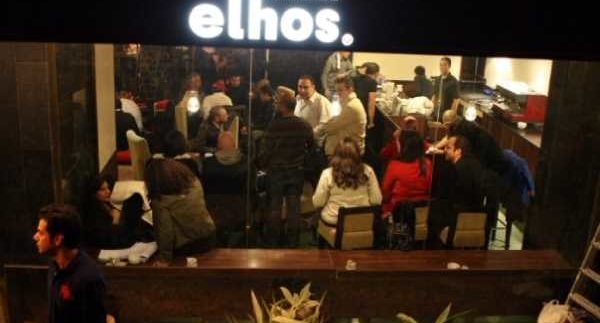 A few steps off Midan Degla is Ethos Café, a great place to meet friends for coffee or set up a group study. Unlike the chain cafés popping up all over the city, Ethos, as the name suggests, aspires to have its own character and its own customer crowd.

The café is well established as a young people's hang-out. At the entrance there is a bookshelf with a variety of easy-read paperbacks, Pictionary, Scrabble and backgammon. The café's interior is designed to offer a laidback yet stimulating and creative environment complete with a mix of cushion benches along the walls and comfy floor seats with coffee tables allowing for anyone to find their comfortable sitting position. Artwork by local painters decorate the walls and the customers are encouraged to put up their own work on a billboard covered in sketches and photos. Laptop owners visiting the café benefit from a good wireless internet connection and electricity outlets along the walls.

Ethos Café also has quite an extensive menu. A variety of coffee drinks beyond the traditional espresso and cappuccino are available and during the summer days when the heat is unbearable there are sweetly cooling frappes, milkshakes and smoothies as well as Coffee-on-Ice ones, to give you the caffeine zing without getting you all hot and bothered.

Food wise it's a bit of a culinary around-the-world trip with what can only be deemed as an "interesting" mix of Mexican, Italian and American food – very much hit-and-miss. Appetisers range from simple fries to mozzarella nachos with healthier options such as the Chicken Caesar and Rocket Mushroom salad and the not so healthier ones like the burgers and pizzas. Ethos also serves an assortment of different sandwiches and paninis of which the tuna sandwich and the turkey panini are highly recommended, and come with a side order of fries and a small portion of coleslaw. If you're looking for something heartier and more filling from the wide selection of entrées the highlight are the chicken or beef fajitas.

The service is very good and the food doesn't take a tour before being served so time wise you won't starve waiting for it. As a small neighbourhood café, Ethos altogether offers a nice experience but nothing out of this world.