Etoile: Quiet & Relaxing Café in Downtown Cairo
12, Intersection of 26th July St. and Ramsis St.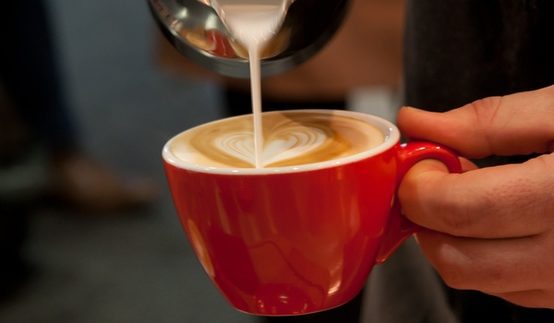 A relaxed atmosphere is a very important thing. When you feel like catching up with friends, going out on a date without eavesdropping neighbours, or even just enjoying a cup of cappuccino alone – a calm atmosphere is needed. All the better when it comes wrapped in a charming interior, reminiscent of old black and white films and their romantic period. In Downtown Cairo, such a place goes by the name of Etoile.
Located at the intersection of 26th July Street and Ramsis Street, the café is made up of three floors; the first one carries Oriental sweets and cakes, the second one a western variety, while the third one is most suitable for seating and offers a range of beverages such as tea and coffee, as well as milk shakes and fresh juices. There are food options with choices including fruit salad, croissants, cakes and ice cream.
We found the prices to be very reasonable; a cappuccino or croissant go for 12LE, an order of ice-cream is 10LE, as are the fruit salad and milk shakes. The ice cream comes topped with a delicious chocolate sauce, caramel and with a cream filled wafer. The cappuccino was well presented with a flower imprint in the foam, while the cakes were of the same good quality as other well-known bakeries. Although the prices are low, the service is as impressive as that found in the chicest of restaurants.
As one of our favourite spots, we tend to hang out there quite frequently. And so it happened on one occasion that we had a birthday to celebrate. The staff were most accommodating and made us feel special by playing birthday songs as well as presented our plates with names written on them. Assuming that we would be charged for extra costs of this celebration, we were pleased to discover that it was in fact on the house, with only our specific orders included in the bill.
The service is easily one of the main factors in our attachment to Etoile. The waiters are pleasant and orders are received quickly, leaving you with the feeling that you're the most important person in the place. There is also Wi-Fi available, which is ideal if you have some work to catch up on, or even if you'd just like to browse the internet while sipping on your coffee.
We recommend this café to anyone because it's simplistic manner and impeccable service will surely leave you feeling satisfied.