Fresca Café and Gelateria: Cool Drinks in Alexandria with a Front Sea View
Ground Floor of Four Seasons Hotel Alexandria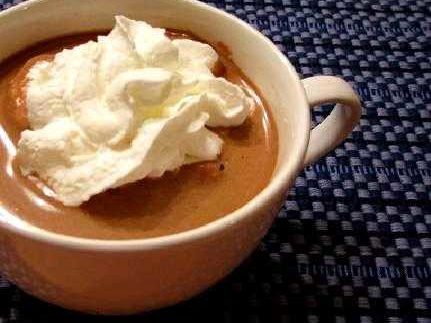 As the second-largest city in Egypt,
Alexandria
certainly doesn't lack in Corniche cafés and restaurants; though it does suffer in terms of quality, classy dining options.
Located on the ground floor of the Four Seasons Hotel Alexandria, Fresca
is a café/gelateria that offers pricey snacks and drinks in a cool, classy
atmosphere. With a frontal view of the Mediterranean Sea
and bustling Corniche of San Stefano, the café itself is shaped in a curve with
black cushioned seating lining one side of the restaurant amid the occasional
burst of colour in large yellow, green and red cushions.
Large flat-screen TVs on the wall usually play classic Charlie Chaplin
films on mute, and the café's music is barely discernable as waiters flit
back and forth quietly; though you may have to make some noise to get their
attention on a crowded night.
Due to the Alexandrian Governate's new anti-smoking laws, the dining
space is divided into smoking and non-smoking sections; but shisha can still be
consumed out on the terrace, though with it comes a front-row view of the always
crowded Alexandrian Corniche and constant traffic jams.
Most patrons come to Fresca for a quick bite or drink, though it does
offer a respectable menu of pizzas and main courses. For appetisers, we
recommend the Tuscan salad; a pleasant mixture of arugula, tomatoes and
caramelised onions with artichokes, parmesan, black olives and balsamic
dressing. For sandwiches, the club sandwiches and grilled beef burgers are
standard in size and taste, with a side order of French fries.
It's best to bypass the food and stick to your drinks or desserts. The
latté and cappuccino may be too weak for caffeine connoisseurs; so ask for an
extra espresso shot. The hot chocolate is supposedly made with real Belgian
chocolate and garnished with whipped cream; though in this reviewer's
experience, it's a case of hit-and-miss and perseverance for the waiters to get
it right. When in doubt, order the Fresca cooler (around 25LE), a cocktail
glass of berry juice with lemon and ice; or for a discreet alcoholic cocktail,
try the lemon squash.
Desserts are laid out in bite-sized portions in the glass display,
beside the selection of homemade ice creams and sorbets, which include lemon,
caramel, coffee and hazelnut–a particular favourite among many regulars. While many of the desserts are pretty and
colourful; they're often prettier to look at than they are satisfying to eat.
While Fresca has one of the chicest dining spaces in the city, prices
are sky-high for Alexandrian standards: 25LE for a juice cocktail is
ridiculous, especially since it comes in a small glass. High hotel taxes and
service charges mean that an evening at Fresca usually surpasses 100LE, even if
you just have juice and an appetiser. Since weekends are the busiest times for
Fresca, a minimum charge of 75LE is implemented.