Ganet El Fawakeh Awlad Hesham: Fresh Mohandiseen Juice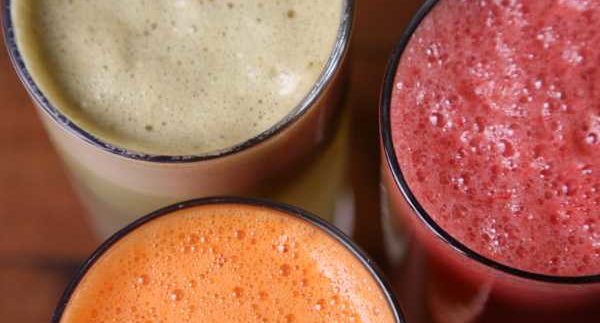 One of the most common ways
to get your daily dose of vitamins here in Egypt is by dropping in at one of
Cairo's ubiquitous juice stands and enjoying a quick glass of delicious fruit
juice. On Ahmed Oraby Street in Mohandiseen, Ganet El Fawakeh Awlad Hesham ('the fruit heaven of the sons of Hesham') serves up a nearly divine drink.
There's hardly anything to
mention about the interior of this juice stand. Cool, grey stone makes up the floor, column and counter, while a brightly
coloured price list is one of the only additions to the shop's walls. There is no seating inside, but this won't
deter fans of this juice stand from stopping by for a glass. Many customers
order from the counter and sip it from the wide sidewalk below, while even more
fruit lovers pull up to the side of the road and stay in their cars. A simple wave of the hand is enough to signal
one of the stand's employees to bring over your favourite flavour.
Unlike many of Cairo's juice stands;
you're not likely to see nets of fruit hanging behind the counter or in the
doorway at Ganet El Fawakeh. Here, the juice
is stored inside the cooler to keep it protected from the harsh Egyptian sun. The man behind the counter works constantly
to cut and blend fresh fruit and pour it into large glass mugs.
Arriving just in time to watch the fruit
cocktail being prepared is a real treat. Each component of the mix is made fresh then poured– one at a time– into the well-rinsed mug. Strawberry, guava, apple, mango and bananas
with milk make up this thick, sweet mash of – ok we'll give it to them– heaven,
and will only run you 3LE. For 0.50LE more,
a glass of mango juice is smooth and much fresher than the juice at most juice stands
that this reviewer has sampled. The
difference is noticeable when the mango juice has not been sitting in a plastic
benzene jug for hours.
In addition to these two
highly recommended varieties at Ganet El Fawakeh, you can find all the individual
cocktail components for between 3LE to 3.50LE, while orange juice costs
4LE and nearly every flavour can be blended with milk for a creamy treat.
Unfortunately, pomegranate is
not on offer at Ganet El Fawakeh, which borders on sacrilege to us. Nonetheless,
this stand's drinks are made-to-order fresh, clean and absolutely delicious; the
answer to many of our prayers.