Häagen-Dazs: Deluxe Ice Cream Parlour in Zamalek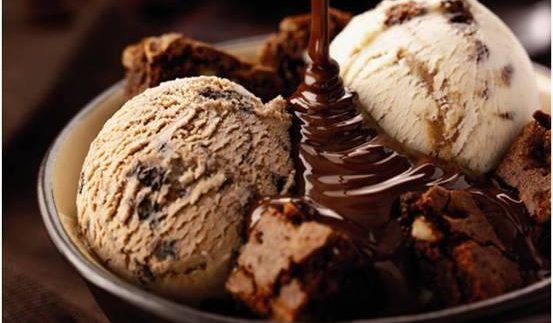 Established by Jewish-Polish immigrants in the US in the
60s, Häagen-Dazs is probably one of the most popular
ice cream brands around. Way over here across the Atlantic ocean, we've finally been blessed with something special to help ward of the heat. Having first opened in Citystars, a Häagen-Dazs ice cream parlour is
now available in Zamalek.
Located towards the end of the 33
Abou El Feda deck, take the last entrance gate and the freezer filled with
colourful ice cream will be lavishly sprawled to your left. There is quite an
expansive seating area across from the freezer. It's simple and serves its basic function, however it is all outdoors and it might not the best option during
a hot summer's day.
Their ice cream selection comes in a nice
variety, including cookies 'n
cream and pralines 'n cream flavours, as well as macadamia nut brittle, raspberry sorbet, chocolate midnight cookies, crème
brûlée and caramel biscuit cream. While the crème brûlée and caramel biscuit
cream tasted more or less like a bite of caramel, with similar consistency, the
raspberry sorbet was light, tart and sweet, all at the same time. The chocolate
midnight cookies was also delicious and highly recommended for
chocolate lovers. A scoop is 18LE.
Häagen-Dazs also offers ice cream in cup
for those looking for a more wholesome dessert. Two scoops of any
flavour with whipped cream, crushed nuts and a choice of chocolate or butterscotch sauce will set you back around 35LE. Other toppings
besides the crushed nuts included cone crunch and crispy mix.
We tried a cup with scoops
of raspberry sorbet and vanilla ice cream, topped with cone crunch and butterscotch
(37.40LE) and it was heavenly. The creaminess of the ice cream matched with the
frostiness of the sorbet was perfect. The cone crunch is a great alternative
to a crumbly, messy cone.
They also offer ice cream-relevant drinks at around 35LE. You can choose between a
frappe freeze or something more exotic like the Red Dream, which consists of
different flavoured sorbets mixed together as a smoothie.
The two men behind the counter were
very pleasant, and patient with our decision making, allowing us to try
whichever one tickled our fancy.
There's no question that Häagen-Dazs
delivers at the same standard worldwide, but in Cairo it is nice to see an
intriguing variety of flavours and a choice of interesting toppings because as
we all know that we often get the short end of the stick.