Haagen-Dazs: Ice Cream Super-Power Now in Cairo
Citystars, Omar Ibn El Khattab St.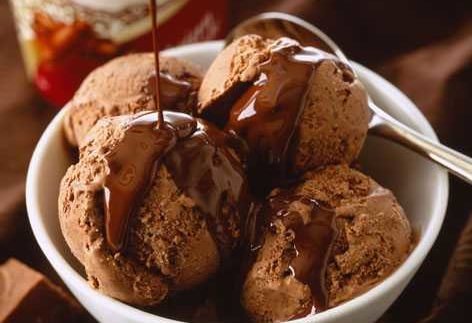 Rejoice,
Cairo:
Haagen-Dazs has at long last opened its doors in our very own city. We're not
trying to knock local ice cream brands and makers of quality ice cream, but for
some, a lifelong obsession with creamy frozen deliciousness first started with
the gold-patterned, half-pint miracles of Haagen-Dazs ice cream.
Never
mind that the vaguely Nordic nomenclature is a fictitious creation (that's
right;, 'Haagen-Dazs' means absolutely nothing at all) by the Bronx native
founder to lend an aura of old-world authenticity to the ice cream brand;
Haagen-Dazs remains pure, simple and divine.
Located
in Citystars' Phase 2 on Level 1, Haagen-Dazs has been hopping since it opened
a few weeks ago. A recent visit on a Saturday night saw throngs of customers at
the counter, peering into the two full-sized display cases of flavours.
Toppings
available include nougat, Belgian chocolate in varieties of white, milk and
dark; caramel sauce, biscuit crumble and crushed nuts.
You
can enjoy your ice cream in waffle cones, plastic cups, or ice cream sundae
combinations. Flavours cover the classics, including the three original
flavours that saw Haagen-Dazs first rise to success in the 1920s: vanilla,
chocolate and coffee, which was incidentally one of the flavours that we chose
to sample. The brand has branched out to some more unusual flavours; but we
stand by the original vanilla and coffee as possibly the best ice cream flavours
ever created.
Besides
the classic strawberry, cookies n' cream and pralines flavours, we sampled an
interesting blend of mango and apricot sorbet with vanilla ice cream, a
refreshing and rich raspberry sorbet, dulce de leche and tiramisu.
The
only unpleasant kick here is of course the price, which set us back nearly 15LE per scoop.We tried to cheer ourselves up by pointing out that this could
be a positive means of preserving our waistlines, and limiting Haagen Dazs consumption to special occasions only.
The
creamery's decor is sleek and modern, with beige slouch seating and glossy fire
truck-red panelling. But really, the product sells itself, with or without
attractive atmosphere or packaging.
So,
here's to a long and lasting relationship between Egypt and Haagen-Dazs.