Hamada Juice: Fresh Juice & Fruit Salad in Heliopolis
41, Masr Lel Taameer Bldgs, Next to Hamada Sheraton, Sheraton Bldgs.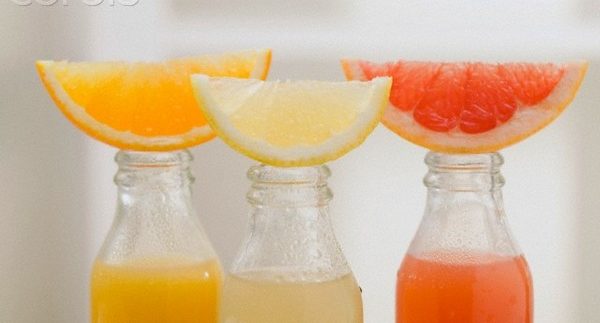 If you find yourself in the area, Hamada Juice in Sheraton Heliopolis is a great place to stop for nice refreshing cold juice, or
a mouth watering fruit salad – especially considering its lineage. The is how
the story goes: Hamada had a foul cart and became incredibly popular in the area – to the extent that he became known as Hamada Sheraton. The youth of the area would hang out, eat foul and sip on juice from FBI. Noticing the way the
two complemented each other, he decided to start his own juice place. Literally
stuck to his new and improved foul shop, he now offers the full package in one stop.
Ranging from 3LE to 8LE, basic fruit
juices come in three sizes. A slushy will cost you
between 4LE to 6LE and there's a special section dedicated to chocolate drinks
such as Snickers and Mars with vanilla, mango or strawberry. They are the most
expensive choices at 12LE for a large and 15LE for a jumbo. You can also find
yoghurt drinks with honey and fruit (5LE-7LE) and last but not least is the Hamada Special (10LE); a fruit
salad with ice cream and nuts.
Other menu options include the sobia, made with barley,
brown bread and cinnamon, with an addition of ice cream and type of fruit or
chocolate. These also come in three sizes. Hamada's creations can be found in
the form of cocktails with entertaining names such as C Plus, Boom Berry and
Bahama Mama.
Every name is in accordance to its
components. Take the Lentil Soup cocktail as an example; made with mango and
banana juice, it truly ends up looking like a helping of yellow soup. All the
cocktails are 7LE, or 9LE for the jumbo size.
Hamada Juice also offers milk with nuts (6LE-10LE), as well as
the more traditional favourites such as sugar cane, dried apricot and hibiscus
juice – 1.50LE to 3LE.
We've pretty much tried all the juices at Hamada's
over a period of time, and while we've always been fans of his juices and
cocktails, the fruit salad falls short because there is there is simply more melon than any
other fruit which doesn't leave room for any other flavours.
Overall, hanging out in front of the shop is enjoyable since
it's relatively quiet and you can pass the time, and possibly attempt to
survive this heat, by sipping on a variety of different juices. The service is
fast and they even come right to your car window.