Harris Café Korba: Fine Italian Coffee in Cairo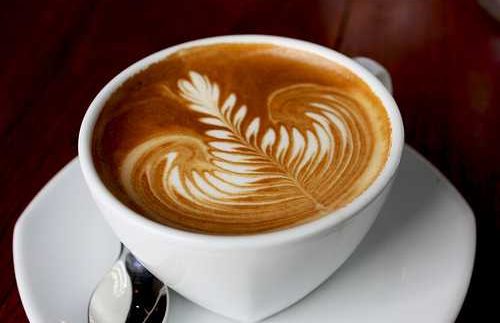 There are lots of reasons why we love Korba, and good
food is one of them. Harris Café is a popular hangout where you can enjoy a
fresh salad, a hearty sandwich and a great cup of Joe. The Korba café is a small
establishment covered with glass walls and a dozen round tables. Quality coffee
and Wi-Fi internet make the café a great place to work or chill during the day.
By night, the café fills up with friends sipping coffee and ordering dinner.
The Irish nut latté (20LE) is one of Cairo's best coffees and incredibly aromatic with
a nice nutty aftertaste. The Irish cream syrup adds a nice zing to the drink,
which arrives in layers of flavour and is topped with frothed milk.
The Italian chicken salad (34LE) is the
meal-in-a-salad that you've been waiting for: fresh lettuce, shredded carrots,
chopped cabbage, sliced tomatoes and raw onions sit on top of grilled chicken
breast topped with mozzarella and oregano. It's a bowl bursting with colour,
freshness and flavour. It's also quite large and would satisfy a large lunch
request.
The chicken quesadilla entrée (30LE) consists of four
slices of quesadillas filled with grilled chicken, onions, green, red and
yellow peppers. Though the freshness of the ingredients shined through, it
would have been nice if the quesadillas were pressed more so as to maintain the
quintessential crunchiness of a quesadilla.
The quesadillas were served with a delicious pico de
gallo full of fresh tomatoes, herbs and chilli peppers. The entrée also came
with potato chips and a portion of surprisingly delicious coleslaw that was crunchy
and made from fresh cabbage and carrots.
The chicken and mushroom pesto pasta (44LE) is a full
plate of farfalle pasta, grilled chicken, mushrooms in freshly ground pesto
sauce– and lots of it! On the downside, the mushrooms were canned but the pasta
made up for it with the delicious pesto and generous helping of chicken. It's a
very filling meal, and certainly enough for two people that aren't very hungry.

For dessert, try the crêpes dates (25LE), a rare and
scrumptious dessert. The dates are seasoned with cinnamon and other mixed
spices, then lovingly wrapped in three crêpes, which are drizzled with caramel
and served with fresh whipped crème. The dates were surprisingly delicious but
very filling; we had trouble eating more than one full crêpe.
Salads cost 20LE to 30LE, the sandwiches range from 30LE
to 40LE and pastas go for 35LE to 45LE. Coffees range from 10LE to 20LE. Wi-Fi
internet costs 5LE/ hour.