Let's be honest, cookies and home-based bakeries don't have the best reputation in Egypt. However, It's Weirdough took the challenge, and let's just say that they managed to make us proud. Here's why!
It's Weirdough offers 7 kinds of cookies; Original Chocolate Chip (30 LE), Triple Chocolate (35 LE), Marble (30 LE), M&M's (30 LE), Peanut Butter Reese's (35 LE), Nutella Oreo Chocolate Chip (35 LE), and Lotus (35 LE). The only downside of our experience was the ordering process. You need to order through their website – which is smooth and user-friendly btw – and then you'll receive a confirmation text, but no specific information about the date of delivery. Four days later, we received another text saying the order will be delivered after three more days.
One week later, we finally got the dozen cookies, and it was so worth the wait! The packaging was beautiful, cheerful, and neat, just like the brand. We were hoping for stickers on the plastic bags to help us identify each cookie, but they were sadly missing.
So, what makes It's Weirdough different from the other cookies in town? Well, these PHAAAT cookies are perfectly chewy, made with the best ingredients, flawlessly sweet, and just so sinfully good. The original Chocolate Chip Cookie was LOADED with a generous amount of chocolate chips; it felt like a 50/50 cookie dough-to-chocolate chips ratio!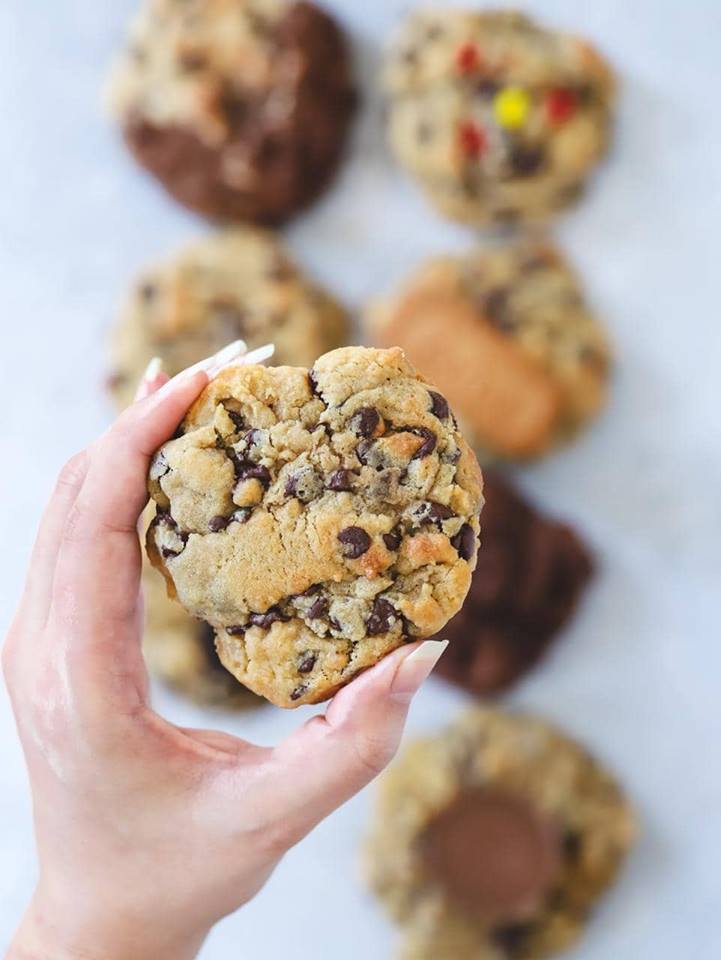 If you're a chocoholic, the Triple Chocolate Cookie is the right choice for you. This fudgy cookie had a beautiful diversity of textures within it, but this one was way smaller than the other cookies for some reason. However, we would recommend topping it with a scoop of good quality ice cream.
As for the Marble Cookie, this one was on the crispy side. It was more of a biscuit which made it perfect for dunking in milk. You also get half chocolate, half original, which is best of both worlds.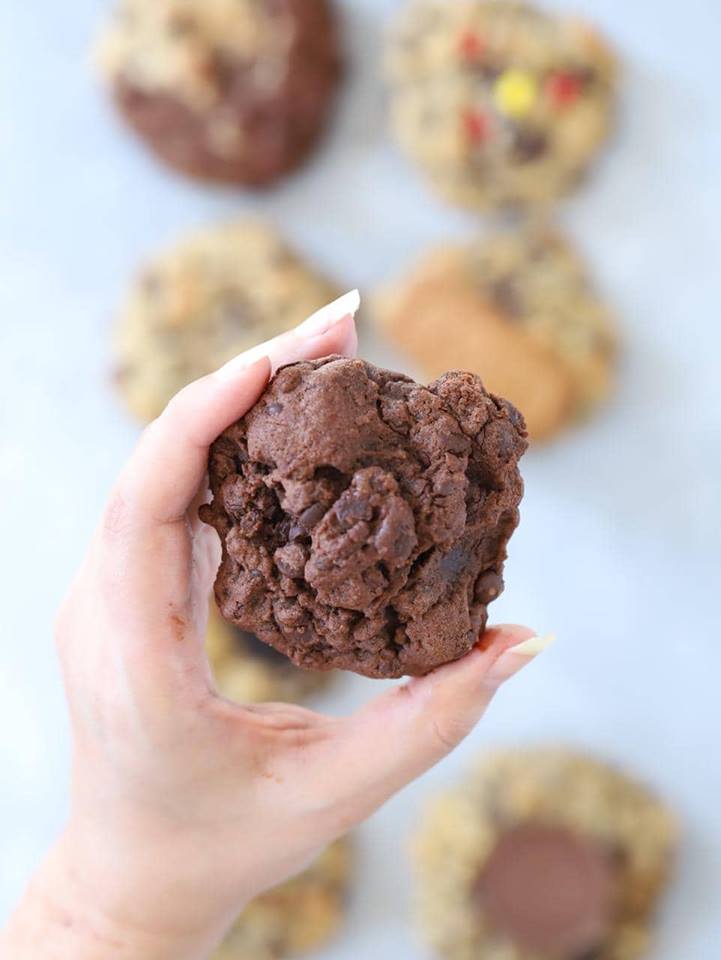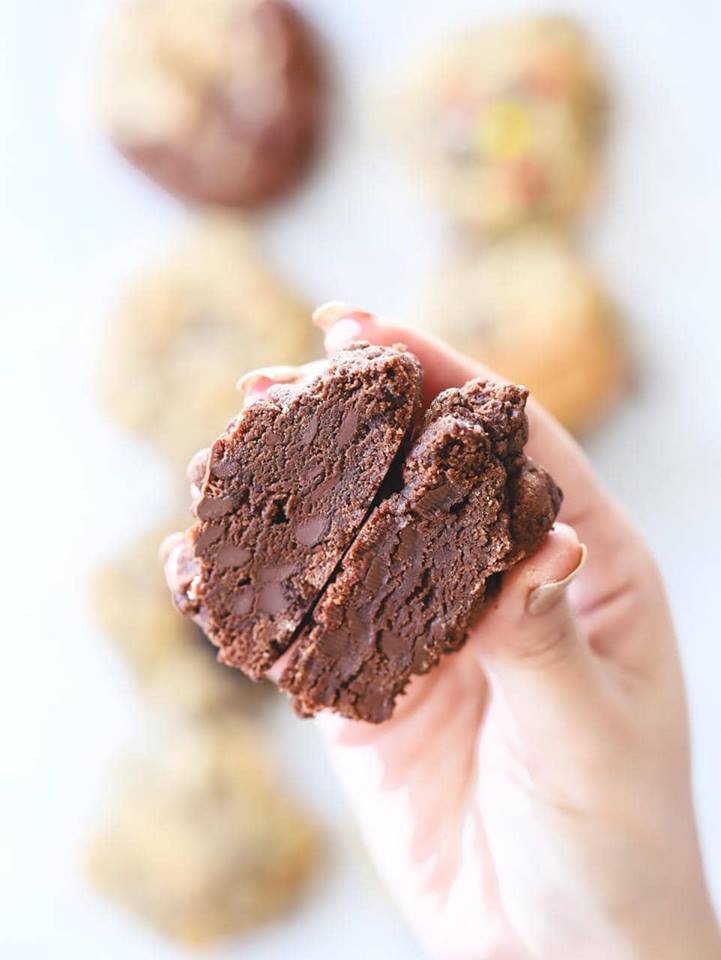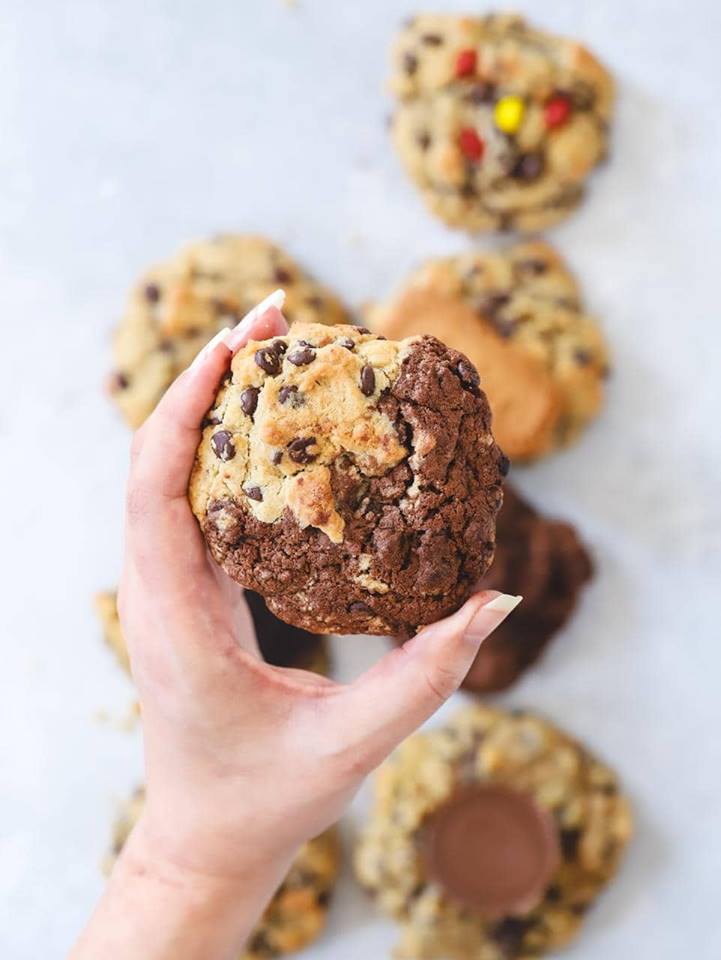 The M&M's was pretty much the same as the original cookies, only it was topped with five pieces of M&M's which made it more cheerful. We'd definitely get this one for a kid's birthday party.
As for the PB Reese's cookie, this was weirdly flat unlike the rest, yet it maintained the same chewy texture. The salty kick from the Reese's Cup on top was a great addition, but we would've preferred it if the cup was cut into chunks and mixed with the dough.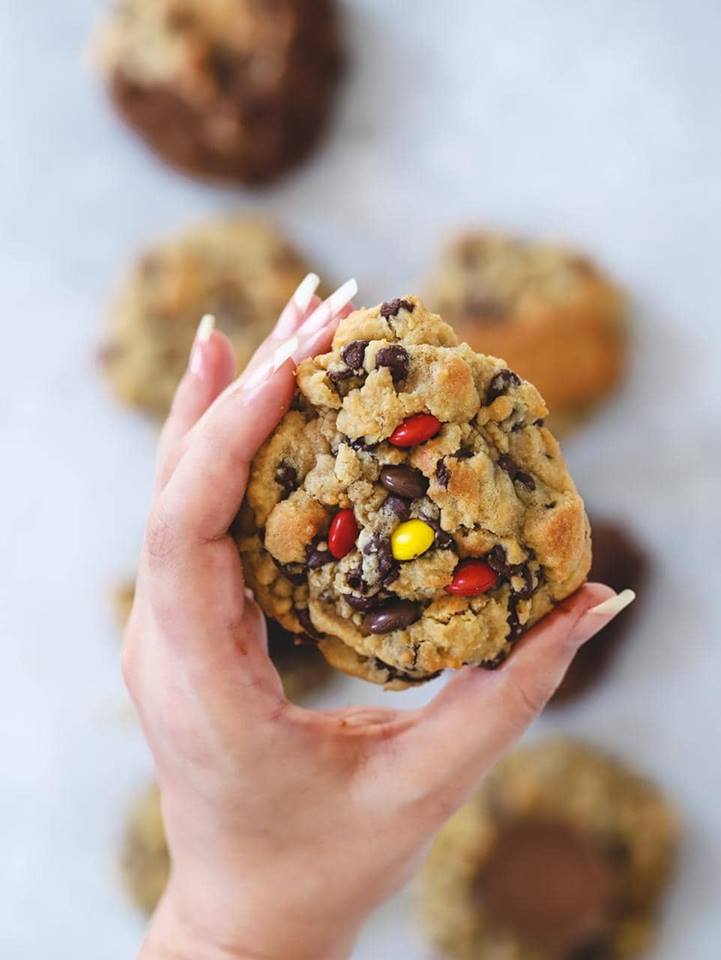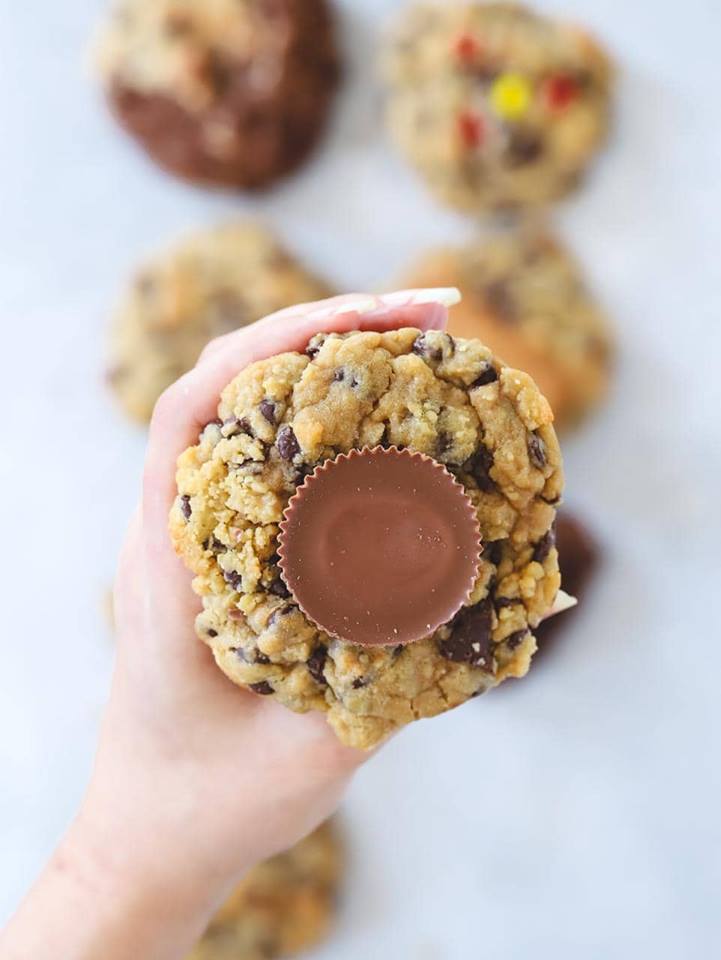 So, what's better than a regular cookie? A Nutella Stuffed Cookie, duh! The Nutella Oreo Chocolate Chip cookie was generously stuffed with Nutella, and topped with a piece of Oreo. We skipped the instruction to microwaving this one, but despite this, the Nutella was smooth and melted to perfection.
Meanwhile, we should've followed the instructions for the Lotus Cookie to get the gooey effect. We still loved the unique richness of the Biscoff filling and again, they don't hold back with it. We must say this was our second favourite, after the Original Chocolate Chip of course!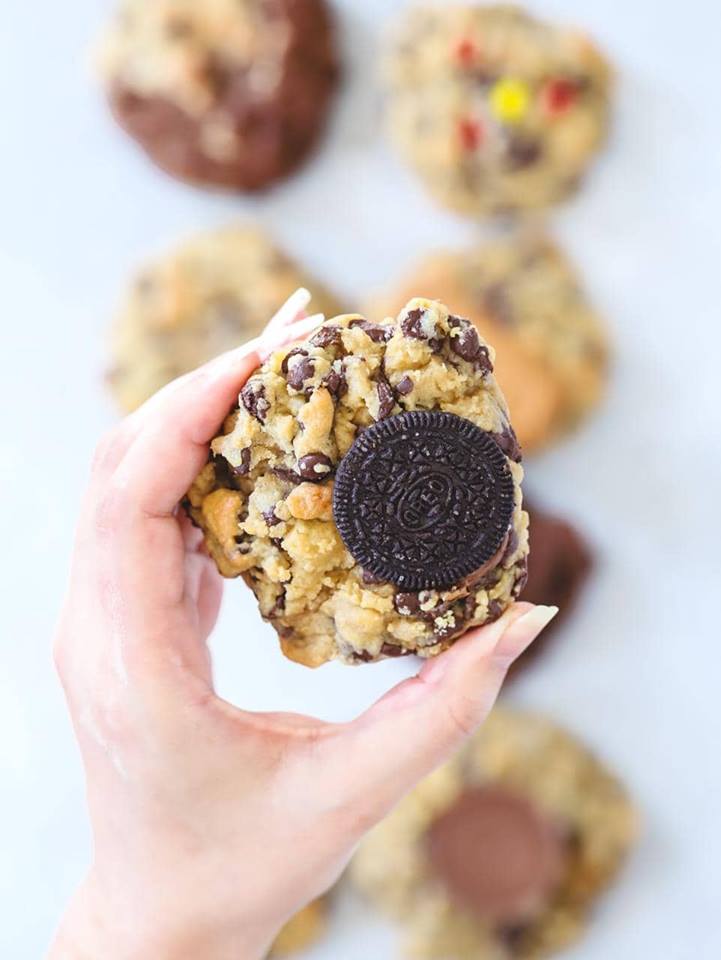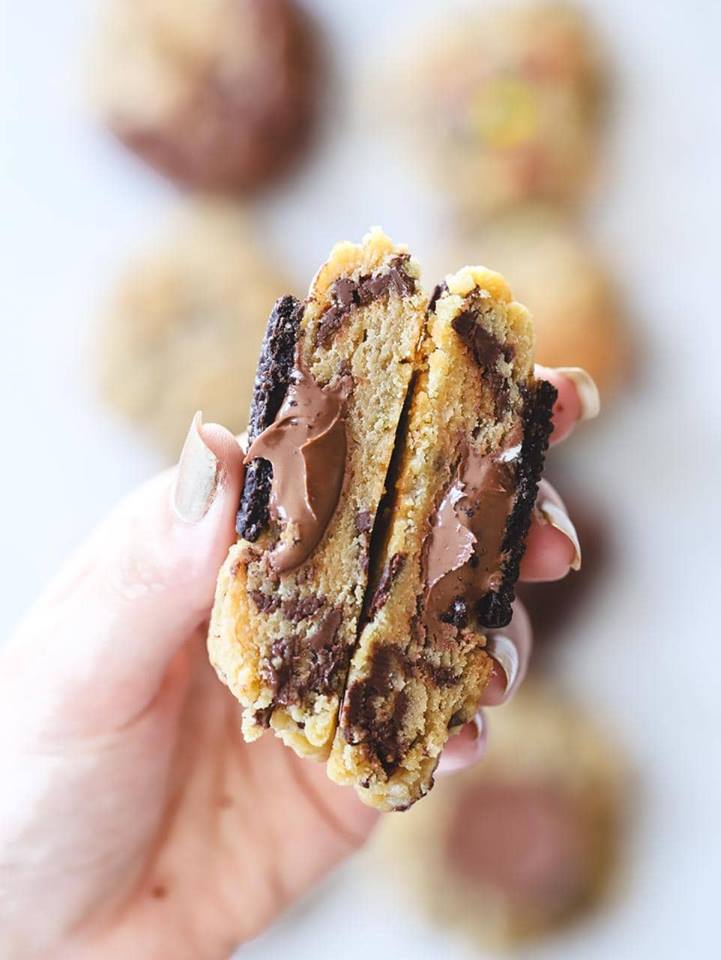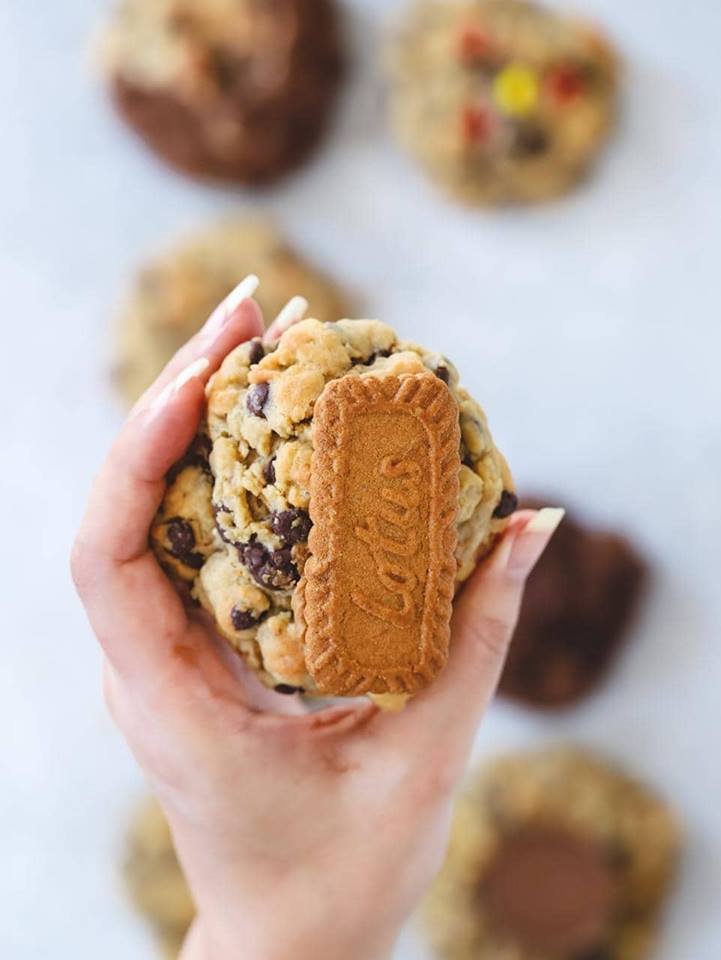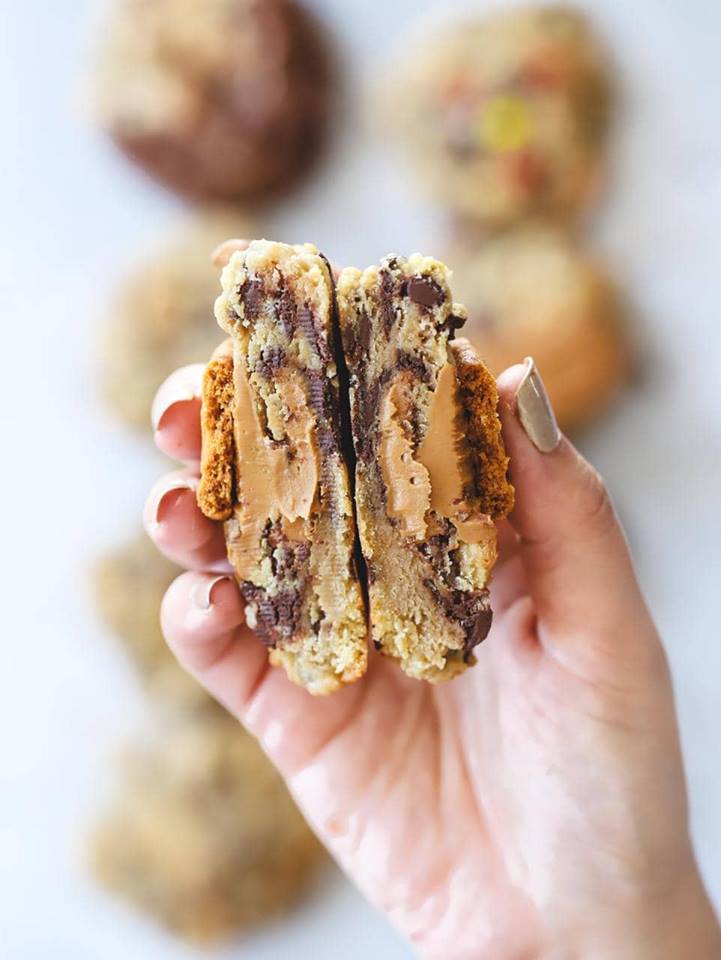 All in all, we absolutely loved everything about It's Weirdough. Was it worth the hype on social media? OH, YES!