Kafe Kalik: New Caribbean Café in Zamalek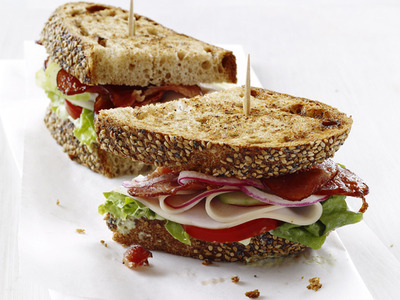 New cafés
keep popping up along the Cairo horizon at the speed of light. Unfortunately,
most of them have nothing new to offer. So
imagine how excited we were when we heard a Caribbean café with Bahamian
cuisine was opening in Zamalek. Kafe Kalik is located on Bahgat Ali Street across
from the Metro building.
Kafe
Kalik has a bright yellow interior and modest seating. At the time of our visit
the top floor was still under construction so we had to settle on the ground
floor. The menu looked terribly exciting and it took us a while to decide what
to choose. We eventually went for a regular cappuccino (18LE) and the Kalik guava cocktail (23LE). You can spice up your cappuccino and add flavours (4LE)
to it, sow we opted for the Irish crème. Though the cappuccino itself was good with
a firm foam layer, the staff unfortunately forgot to stir the flavour through,
resulting in an overdose of Irish crème in our last sip.

The Kalik guava
cocktail turned out to be a basic guava and mint mix. It was refreshing but
nothing we hadn't tasted before and at 23LE, it is pretty expensive.
However, the glass is huge.
Food-wise
we opted for the Kalik Fat Annie's Salad (19LE) and the Kalik Klub sandwich
(24LE). The salad read well from the menu; roasted chicken strips with
lettuce, cabbage, peppers, corn and cucumber served in a red cabbage leaves,
and then something called jankanoo chips and kalik pina coco dressing. We were a bit disappointed when we got served
the real deal, though. The kalik pina coco dressing turned out to be some sort of
pineapple-mayonnaise mixture. Though it tasted nice it felt like more of a dip than a dressing. The junkanoo chips turned out to be tortilla chips and they
were quite hard and difficult to chew on.

On the other hand, the Kalik klub sandwich
fared better. As requested, it was presented in brown bread. It was a regular
club sandwich with meat, cheese, lettuce and tomatoes. It was a good sandwich
but, barely Bahamian.
A little
internet research taught us Kafe Kalik is an international chain. The menu on
the website looks way better than the menu presented here in Egypt, which the
staff were still a little unfamiliar with, although they were still very
courteous and helpful. Though Kafe Kalik has potential, we feel they need to
step up their game if they want to compete with all the endless number of cafés
around that already have an established clientele.