Kunst Gallery and Café: Quiet Downtown Spot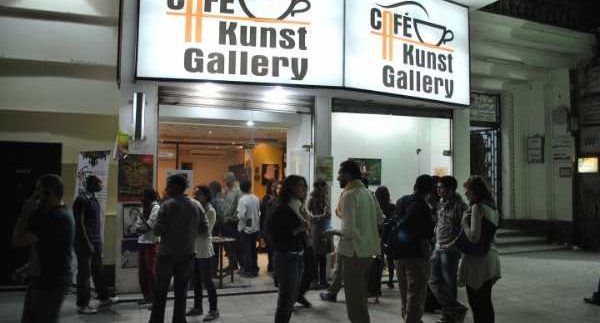 We
all know the difficulties of finding a quiet café in Cairo without the unnecessary
frills and gimmicks. When all you're looking for is a cup of coffee and a space to work in,
we've found a little café on Downtown's Sherif Basha Street that might just fit
the bill.
Not
so cleverly named Kunst (meaning art in German), the gallery/café is located in
a tree-lined alleyway near Borsa Café. Kunst prides itself on being a place
made for artistic and cultural exchange, creating room for discussion and
creativity. The café's gallery also occasionally hosts events such as film
screenings and various exhibitions, though not regularly.
The
two-story space is simple with bare, white walls, tables and chairs as well as hand-blown,
ceramic ashtrays. If you're looking for Wi-Fi internet; this is your place. Internet
is free at Kunst Café with plenty of electrical plugs to go around.
Head
to the counter near the back wall to place your order and make sure to take a moment to appreciate the fish in water-filled bowls on the countertop. There's something
about the minimalist espresso machine set-up that left us feeling curious as to
what we were going to receive; but one espresso later, we were satisfied.
The
menu options are few, including lattés (12LE to 15LE) and cappuccinos, while
our single espresso shot cost 8LE. Served with a small tin of sugar cubes, the
espresso was rich and made to our liking, with a little dollop of foam gracing
the top. Seeing as the cafe uses only Lavazza coffee; you're guaranteed to get
a good cup. Unfortunately, no food options are available at Kunst Café.
Aside
from the coffee, the café sells prints by a local artist as well as jewellery
sets of carved boxes. There isn't enough art present in the café space to
justify its name, which may make art lovers feel a little cheated when they
come here.
Kunst
isn't anything spectacular; but it is a great little hideout when all you need
is a little peace, quiet and a delicious cup of coffee.