La Taverna: Breakfast on the Go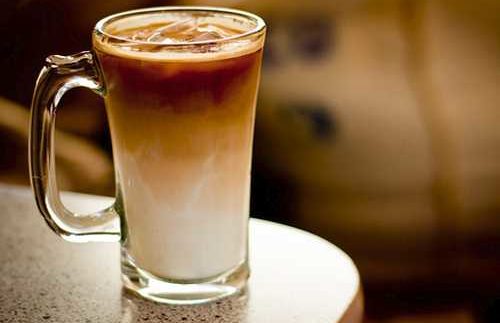 Breakfast places
are few and far between unless you're aiming for one of Cairo 's many typical coffee chains. If you're
a morning bird, breakfast nooks can come in handy when you're in need of a
quick jolt of caffeine, or just meeting a friend for a little morning chat.
Located on 26 th of
July and next door to El Sawy Culture Wheel, La Taverna
is a convenient option for breakfast on the go; especially if you pass through
the island of Zamalek on a daily basis.
While La Taverna isn't
necessarily the place to go to if you're aiming for peace and quiet, its outdoor patio is big enough and provides a sense of
secluded privacy; as it's slightly offset from street level.
While La Taverna
boasts an extensive restaurant menu, we recommend sticking to the breakfast
selections. Seeing as how it is primarily a café, their options didn't seem
like anything out of the ordinary.
We visited at
breakfast time, which meant we couldn't leave, or actually begin to even eat,
without an appropriate caffeine fix. The extensive drinks menu was actually
impressive, ranging from fresh juices to various lattés and even apple cider.
An iced latté (10.99LE) was made properly with cubed ice. Although we have a
suspicion that its coffee was simply Nescafé, it was a refreshing and reasonable
option for the summertime. A mocha will run you closer to 12LE while fresh
juice cocktails are between 12LE to 14LE.
The breakfast
options are fair and surprisingly decent. We opted for the club croissant; a
greasy croissant filled with turkey, American cheddar cheese, cucumbers and
tomatoes (16.99LE). Although it was served with a strange combination of salad
and French fries (for breakfast?), the sandwich was substantial and quite
filling. Pancakes and egg dishes are also served, while the scrambled eggs (13.99LE)
were light and fluffy; served in a small portion that's the perfect cure to the
previous night's partying.
If it's too hot
to grab a table outside, plenty of space is available indoors; although the
strange decor may make you think otherwise. Seeing as how the waiters were
friendly and efficient but not too overbearing, La Taverna is a no-hassle
option when a breakfast date is on your schedule.